History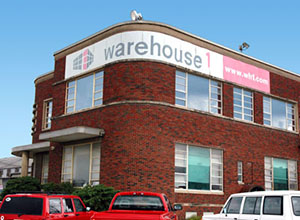 In 1984, Mary Lou Jacoby found the opportunity of a lifetime. It wasn't the legendary Macy's warehouse full of product. The opportunity was an underdeveloped market and the chance to begin exercising in earnest her incredible energy, ready intellect, and deal-making savvy. The company that grew out of that opportunity, Warehouse1, has exceeded all expectations and proven, along with Mary Lou herself, to be tremendously successful.
More than 25 years after its inception, Warehouse1 still bears the indelible imprint of Mary Lou Jacoby's personality, values, and energy. The people that comprise Warehouse1 are encouraged to influence and impact the company. They are an integral part of the unique culture, and have responded to Mary Lou's challenge by exceptional growth in professional skills and continued commitment to broadening their knowledge base.
Warehouse1 believes that there are three key factors when serving our clients: product solutions for the client's needs, economical pricing and remarkable turn-key service. Warehouse1 strives to be the client's first choice every time.
Warehouse1 has developed reconditioning and re-use as an economical alternative to "disposability." We obtain our primary inventory of used equipment through Fortune 500 companies who are upgrading their warehouse, downsizing or moving. As a secondary source, we offer our smaller clients "trade-in" value for the equipment they are upgrading. With the mixture of new and used inventory, our clients are able to maximize efficiency in their supply chain and effectively invest their working capital.
At Warehouse1, we stand behind every sale. If we make a mistake, we promptly fix it.
Warehouse1 offers multi-tier services. We design the best use of available space. We refurbish equipment in our fabrication shop to fit a customer's exact needs and situation. We install the equipment in the field. Our primary customers are start-up and expanding small businesses, as well as Fortune 500 companies.
Warehouse1 believes reliable, quality vendors are essential to the foundation that supports our business. We cultivate and value successful vendor relationships to provide solutions for client's needs. We respect and include those vendors in our vision for joint success. At Warehouse1, we also rely on our vendors to help us anticipate and understand market conditions.
The attention to detail that our sales and fulfillment team provide our customers allows us to guarantee our customers' satisfaction not only with the material they purchase, but with their experience working with Warehouse1.