Bring on the New England Patriots!
With the craziness that was the Royals' World Series Championship and the way this season has turned around for the Chiefs, 2015-16 seems like a charmed year for Kansas City sports teams.
Because Kansas City is the biggest city closest to the geographic middle of the United States, Warehouse1 is able to provide incredible shipping rates to all across the country. We pride ourselves on excellent customer service and top-notch pallet racking products, new and used. And, also we couldn't be more excited about our Chiefs shipping off to New England and handling the Patriots.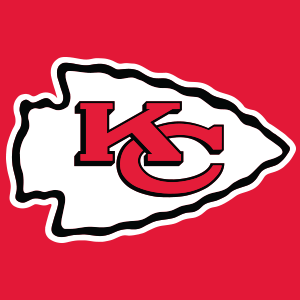 The Chiefs are fighting to become Super Bowl Champions for the first time since 1969 and laid a whooping down on the Houston Texans in last week's Wild Card contest. Running back Knile Davis returned the opening kickoff 106 yards to make the score 6-0 before most TV viewers even took their seats. Davis's return was the longest return to open a game in NFL history, breaking Devin Hester's 97-yard return versus the Indianapolis Colts in Super Bowl XLI.
And really, Davis set the tone for the whole game. The defense came out on fire, eventually forcing five turnovers from Texans quarterback Brian Hoyer. Hoyer ended the game with four interceptions and a fumble and struggled against the Chiefs stout defense.
On offense, quarterback Alex Smith led his always efficient offense down the field on three drives in the first half that ended in scores. The Chiefs took a 13-0 lead into halftime, and opened up the second half with an 11 play, 94-yard drive that put the game out of reach. By the end Kansas City won 30-0.
This week is going to be tougher, as we play against the defending Super Bowl champion Patriots in Foxboro tomorrow. New England is finally healthy for the first time in a while, and with the excellence of Tom Brady at the helm, they are difficult to beat at Gillette Stadium.
The Chiefs will likely be without star wide receiver Jeremy Maclin, who suffered an ankle injury in Saturday's game. Someone is going to have to step up on offense for the Chiefs to have a shot.
The game kicks off at 3:35 CST, and you better believe we here at Warehouse1 will be in front of our television sets watching.
Thanks for reading and go Chiefs!