How Warehouse1 Can Help your Supply Chain Management
At Warehouse1, we are experts in making the manufacturing portion of your supply chain run at peak efficiency. We provide a full array of products, with everything from pallet racks to lift equipment to wrapping and packaging, designed to make your warehouse run smoothly. Anything your facility needs, we've got it. And we offer great shipping rates to all corners of the country.
Let's talk a bit about what the supply chain is, and why it's important to your business.
Supply chain management, or SCM, is the management of the flow of goods and services. It's basically the movement of unfinished products until they are completed and ready to sell. SCM has many levels, and not all of them pertain to the physical production level. Everything in SCM is interconnected, so a streamlined supply chain has just as much to do with your factory and warehousing as it does with business administration and data analysis.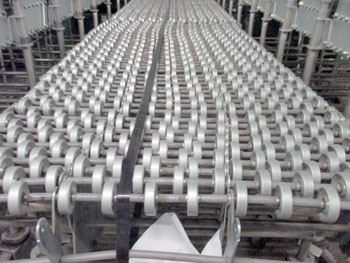 Many of our clients consult us when maximizing their SCM's efficiency. Ensuring you have modern and functioning equipment at the factory phase of SCM is essential in creating a finished product with no defects that's ready to ship. Any disruption on the supply chain can cause major delays in order fulfillment, which directly translates into huge financial losses at the macro-level.
To gain context to how important SCM really is, understand that many CEOs are hired on to prioritize SCM, cutting costs and making this phase of business much more lean.
As technology advances, many manufacturers are transitioning their facilities into more flexible and responsive ones, designed to constantly meet new product demands. If your company is outfitting your warehouse by following this trend, Warehouse1 offers a wide variety of gravity flow racks and conveyors that are easy to setup and teardown as you see fit. Gravity conveyors have non-motorized rollers or wheels that move products from one side to the other with minimal effort. Gravity does most of the work for you.
Everything we sell is designed to make your job much easier, so be sure to browse our products page to see exactly how we can help you!