Keeping your Warehouse Safe in 2016
The New Year is as good a time as ever to remind you of the importance of safety in your workplace. In 2014, there were 4,679 fatal work injuries in the United States.
To make sure you are doing your best to stay safe, Warehouse1 would like to refresh everyone on these workplace basics:
Slipping
In 2014, the United States saw 69 more fatal injuries from slips, falls, and trips at workplaces than they did in 2013, according to the US Bureau of Labor Statistics. In fact, slips and falls are the 2nd-leading cause of death among factory workers. Floors can be slick, damaged or uneven, so be sure to take extra care in avoiding obstacles, keeping your shoes dry and be cautious in general.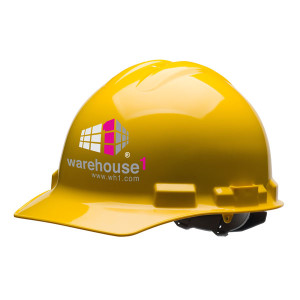 Fires
On a positive note, fatal injuries due to fires decreased by 35 percent in 2014. On the downside, explosions were up. Making sure your factory is up to date on their prevention policy and practice fire drills to ensure a consistent exit strategy.
Machine Safeguarding
Make sure you're doing your due diligence in protecting yourself from machine related injuries. Many horrifying and painful wounds — too gruesome to list here — are preventable by making sure you do your best to keeping your machines safeguarded.
Falling Objects
Slightly behind slipping and falling, fatalities related to objects falling is around 700 per year. No one is able to predict when an object falls from above, so make sure you wear protective headgear, like a hardhat, to prevent disaster. A hardhat's design allows inner suspension with roughly an inch in between the hat and the head, allowing shock absorption when impact occurs.
Body Injury
Day to day muscle strains, bumps and bruises, and other ergonomic injuries are not always serious and are very preventable. Make sure you avoid back and leg injuries by stretching, eating healthy, and not over-exerting yourself.
Education
Many accidents are unavoidable. This is a hard inevitability with working in a warehouse is that these statistics are all relatively the same each year. But you can do your best to stay out of harm's way by reading warning labels, taking precautionary measures, and paying close attention. OSHA cites human behavior as a major cause for injury, so do be aware of your surroundings and stay alert!
Be sure to contact Warehouse1 for your warehouse safety needs. We offer great shipping rates to all corners of the country, and our expert staff is ready to answer the call.
Thanks for reading and stay safe!