Let's Go Kansas City Chiefs!
Our identity at Warehouse1 is formed in the blue collar Midwestern values we proudly share with the rest of Kansas City — first-class city and community made great in large part to its successful sports franchises.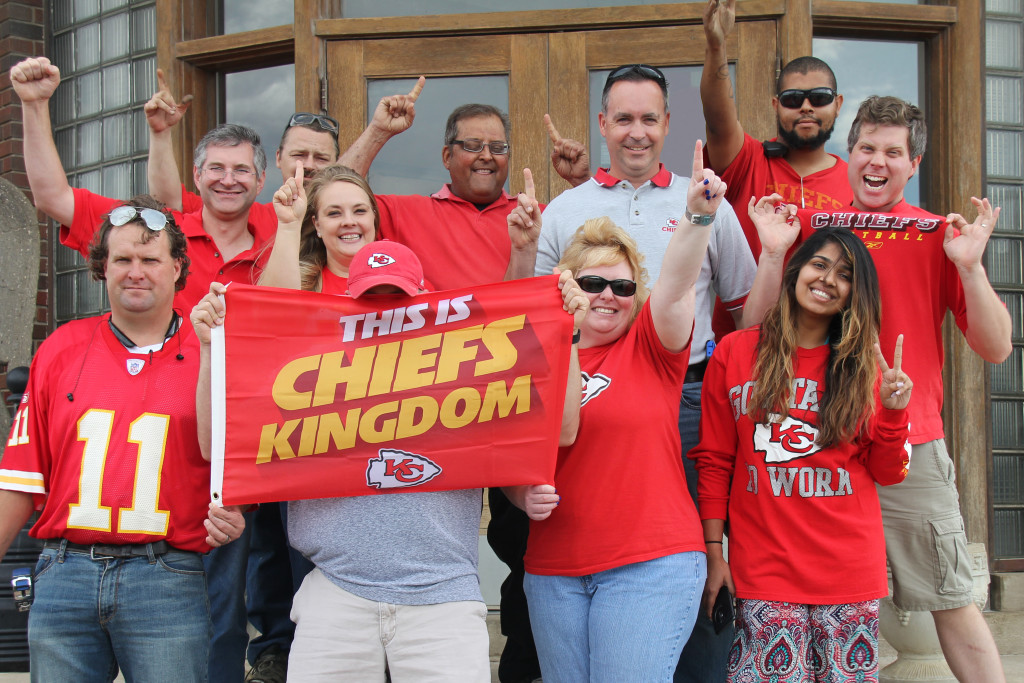 Just like Kansas City is the closest major city to the center of the geographic United States, Warehouse1 prides itself on being at the center of the Materials Handling Equipment Supply Industry. And as the NFL Playoffs are gearing up our beloved Chiefs are once again taking aim at becoming the center of attention in the sports world, vying to become Super Bowl Champions for the first time since 1969.
The Chiefs began the season with lofty expectations. Many pundits picked Andy Reid's team to dethrone Peyton Manning and the Denver Broncos atop the AFC West in the preseason. The first game and a half went well, defeating the Houston Texans and taking a 14-0 lead over Denver into the second quarter. Then things started to unravel, as Denver stormed back to win the contest off of a late fumble. The game sent the Chiefs into a tailspin, losing their next four games to the Packers, Bengals, Bears and Vikings.
Doubt crept in and the season seemed lost at 1-5. But Coach Reid steadied the ship after some tough injuries (including to star running back Jamaal Charles), and the team earned a huge confidence boost when our defense held Pittsburgh's high powered offense to just 13 points on the road. They parlayed that success into a thumping of the Lions the next week and entered the bye week at 3-5.
With the playoffs still far away, the Chiefs needed to take care of business each week to get the most out of their season. And, boy, did they ever, winning TEN STRAIGHT GAMES en route to an 11-5 record and nearly an AFC West Crown. The Chiefs became the only team in NFL history to win 10 straight games after losing five in a row.
The result? A wild-card matchup against the AFC South Champion Houston Texans in NRG Stadium tomorrow afternoon at 3:35 p.m. CST. Experts are picking a low-scoring game we should win, giving us our first playoff victory in 22 years.
The energy and buzz in the city is electric, and we're proud to be part of the city's fabric, just like our sports teams, including the 2015 World Series Champion Royals and Sporting KC. If you're a customer in town, be sure to stop by Warehouse1 and let us show you what Kansas City has to offer.
Thanks for reading, and go Chiefs!