Preventing Workplace Falls: Ensuring Safety
Falls are the number one cause of construction worker deaths, and one of the most common causes of accidents across all industries. Most workplace falls could easily be prevented with the appropriate safety standards. Worker safety must be a priority for every business to prevent the devastating consequences of accidents.
The Cost of Ignoring Safety
Businesses that fail to make worker safety programs a top priority may have to deal with numerous negative consequences caused by workplace fall accidents. Falls that are fatal or cause serious and life-altering harm in the workplace can cost businesses hundreds of thousands of dollars in workers' compensation insurance, regulatory body fines, and lawsuits.
In addition to the steep price tag an accident can have, the emotional strain on the team can weaken productivity and hurt overall morale on the job. Some businesses may never recover from the financial and emotional burden a fall accident can have. A business owner or manager may even face criminal charges after some preventable accidents.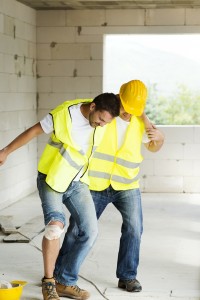 Prevention is Key
When falls happen that could have easily been prevented, the consequences can feel even more devastating. Simple safety precautions and training required by OSHA can effectively minimize the risk of workplace accidents and injuries. Businesses should:
Understand regulatory requirements and make compliance a priority
Invest in ANSI qualified trainers to conduct safety seminars and training
Educate workers on safety requirements and the right way to set up safety equipment
Encourage employees to speak up when safety standards are not being followed
Use some form of test or measurement to ensure employee retention after training
Encourage employees to attend internal and off-site fall prevention and safety training seminars
Workplace safety training should include information on equipment handling, tool selection, and safety gear and appropriate dress in a hands-on learning environment. Simulations are often effective in promoting material retention and helping employees understand the big picture. With a two-pronged approach focused on written material and real-world experience, companies can effectively train their employees to adhere to safety protocols in the workplace.
Successfully integrating a fall protection program is far more cost-effective than backtracking after an accident. Invest in a safety program that focuses on fall prevention to protect your workers and your business.
Warehouse1 offers new and used warehouse storage solutions and material handling equipment for safely securing and moving loads in the materials handling industry. Contact us today to learn more about our offerings and our approach to safety.