Why is Barcoding so Essential to Your Warehousing?
Keeping up with demand from your customers means an elite level of organization. When you operate a full-scale warehouse, knowing where each of your products are is vital in running a seamless operation. Nothing is more frustrating than not being able to locate your inventory when you need it.
That's why we at Warehouse1 recommend barcoding your inventory to optimize your warehouse. As industry leaders in the materials handling industry, we understand the importance of keeping a tidy facility. A great way to do that is to use a barcode system.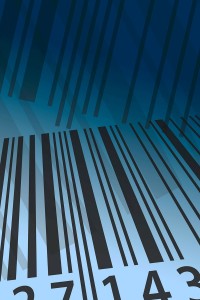 Although it might seem like an obvious must-have, not all warehouses have taken advantage of barcodes. Barcoding systems have a great deal of benefits. By taking out the human elements, you are able to save money on inventory accounting duties and reduce errors in tracking. You're also able to measure how well your employees are producing. A system of checks and balances takes care of many mistakes along the production line.
Barcoding, sometimes referred to as a warehouse management system, allows users to easily receive, store, retrieve, pack and ship products. This streamlining turns into ROI very quickly, as you're reliability on it takes over the pain of some initial costs. Barcoding solves problems with data entry, missed orders, and delayed invoices. Prices on barcoding systems can cost as little as $500, and run as much as $10,000 plus.
The newest top-of-the-line products feature comprehensive wireless mobile barcode scanners with software that allows all employees access to all phases. For example, if an employee scans a barcode on a pallet, it will then send a list of items on that pallet, and where they need to be sorted or stored. It sometimes is difficult to convert your entire warehouse to this system, but in the end the savings on time, money and organization really make sense.
Remember, efficiency is the name of the game. Operating with software and systems that save you the most money should be at the top of your list.
Thanks for reading, and remember to give us a call at Warehouse1 for your materials handling needs. Our centralized location gives us license to give great rates all across the country, so give us a call today!