Should I Buy Mecalux Pallet Rack?
Our reviewers give one to five stars in the following pallet racking categories: design, availability, competitive pricing, ease of installation and durability. Next up is the selective pallet rack that originated from across the Atlantic in Spain: Mecalux pallet rack.
Design:

Mecalux pallet rack can look like teardrop pallet rack to the untrained eye. The beams are identical to the teardrop design, the upright holes have the teardrop shape and the beams and uprights connect just like teardrop rack. However, there are some significant differences. While most pallet rack upright braces and columns are welded together, Mecalux uprights are bolted together.
Also, where nearly all standard pallet rack upright faces in the US are 3", the European-designed Mecalux standard upright column face is 3.1875". This makes Mecalux rack incompatible with teardrop pallet rack systems. The Mecalux pallet rack design has also undergone changes over the years, from its original European design with a different hole punch, beam sizes and tolerances, to the current teardrop hole punch and beams. This can make Mecalux rack's compatibility with even itself difficult.
Availability:
Interlake Mecalux is the sole manufacture of Mecalux style pallet rack. New Mecalux rack is readily available with three production centers in the US: Chicago, Sumter and Pontiac. However, there is not a huge market for used Mecalux pallet rack due to its compatibility and durability issues.
Competitive Pricing:

Mecalux pallet rack's manufacturing processes (bolted upright connections and less steel than comparable pallet rack sizes) allow new Mecalux rack to be among the most competitively priced pallet rack on the market, second only to Chinese manufactured.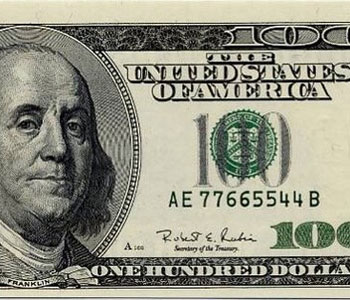 Competitive pricing: Mecalux is one of the most competitively priced pallet racks on the market today.
Ease of Installation:
With one possible exception, installing new Mecalux pallet rack is like installing teardrop rack: quick and easy. The exception being if the bolted uprights are unassembled. The factory ships them assembled at no charge, but they could be shipped unassembled to save on shipping costs. Having to assemble the uprights would add significant time and labor.
Durability:

While Mecalux pallet rack is RMI (Rack Manufacturers Institute) certified, there are some concerns with durability. The bolted connection of its uprights is not as strong and ridged as a welded frame's. The gage of Mecalux rack's steel can also be less than a welded pallet rack. Mecalux rack often cannot withstand abuse from forklifts and lift equipment.
Final Word
If my customer is only concerned about price and not the quality of his or her pallet rack, I may consider recommending Mecalux rack. But, I propose other options of pallet rack before Mecalux.

Mecalux: High marks on competitive pricing and ease of installation aren't enough to recommend Mecalux pallet rack over other popular styles.