The Warehouse1 Difference
Warehouse1 was established in 1988 to provide material handling services and products to a broad range of industries and clients. Based in Kansas City, Missouri, our company is an employee-owned small business. Warehouse1 solves the material handling requirements of clients around the world through an experienced professional staff and a network of highly trained specialists. Utilizing our technical knowledge and expertise, Warehouse1 maximizes the use of vertical space and square footage within your existing and new facilities. Warehouse1 customizes solutions that best suit your objectives. These solutions include equipment sales, design and installation of moving and storage systems, and full project development and management. Our unique ability to integrate new and reconditioned products into an existing infrastructure results in cost competitive solutions. Comprehensive levels of in-stock inventory combined with Warehouse1's central location and nationwide purchasing ability allow us to fulfill your material handling requirements promptly, often cutting material lead times by one to two weeks. We take pride in building remarkable client relationships through our commitment, accountability and results.
History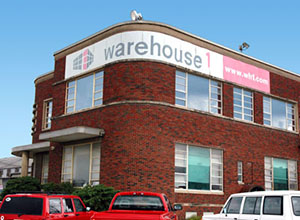 In 1984, Mary Lou Jacoby found the opportunity of a lifetime. It wasn't the legendary Macy's warehouse full of product. The opportunity was an underdeveloped market and the chance to begin exercising in earnest her incredible energy, ready intellect, and deal-making savvy. The company that grew out of that opportunity, Warehouse1, has exceeded all expectations and proven, along with Mary Lou herself, to be tremendously successful.
More than 25 years after its inception, Warehouse1 still bears the indelible imprint of Mary Lou Jacoby's personality, values, and energy. The people that comprise Warehouse1 are encouraged to influence and impact the company. They are an integral part of the unique culture, and have responded to Mary Lou's challenge by exceptional growth in professional skills and continued commitment to broadening their knowledge base.
Warehouse1 believes that there are three key factors when serving our clients: product solutions for the client's needs, economical pricing and remarkable turn-key service. Warehouse1 strives to be the client's first choice every time.
Warehouse1 has developed reconditioning and re-use as an economical alternative to "disposability." We obtain our primary inventory of used equipment through Fortune 500 companies who are upgrading their warehouse, downsizing or moving. As a secondary source, we offer our smaller clients "trade-in" value for the equipment they are upgrading. With the mixture of new and used inventory, our clients are able to maximize efficiency in their supply chain and effectively invest their working capital.
At Warehouse1, we stand behind every sale. If we make a mistake, we promptly fix it.
Warehouse1 offers multi-tier services. We design the best use of available space. We refurbish equipment in our fabrication shop to fit a customer's exact needs and situation. We install the equipment in the field. Our primary customers are start-up and expanding small businesses, as well as Fortune 500 companies.
Warehouse1 believes reliable, quality vendors are essential to the foundation that supports our business. We cultivate and value successful vendor relationships to provide solutions for client's needs. We respect and include those vendors in our vision for joint success. At Warehouse1, we also rely on our vendors to help us anticipate and understand market conditions.
The attention to detail that our sales and fulfillment team provide our customers allows us to guarantee our customers' satisfaction not only with the material they purchase, but with their experience working with Warehouse1.
Testimonials
United Heating, Cooling & Plumbing Testimonial
Langley/Empire Candle Testimonial
Hyder Finer Foods Testimonial
"Mary Lou, I just want to compliment you and Warehouse1 and the entire crew that set up our pallet racking. They did an outstanding job. They were flexible, professional, fast, and hard working! We have used Warehouse1 in the past and I'm sure we'll continue in the future. Thanks to our sales contact at Warehouse1, Scott Harleman, also... Thanks again!"
Steve Firestone, Warehouse Manager, TLJ Marketing & Sales
"We have done six different projects with Warehouse1 and all of them have been great. The installation crew is hard working and reliable. They start on time and are out as quick as possible. The sales staff is ready to go one step further. Even when one sales person had a baby and was out of the office, they were more than helpful."
Kelly Williams, Warehouse Manager, Virtual Inventories
"Your crew that erected a storage platform at our Kansas City location did an awesome job. The crew leader did a great job of keeping me informed during the process. They cleaned up after they were done and left my shop cleaner than what it was before they started, and finished sooner than expected! You just don't run across that type of service much anymore in today's world. I just wanted to pass along my thanks."
Dale Seefeld, Site Manager, AAA Fleet Services
"Scott has always been a great resource to work with. By the time I need his help most of the time I needed it yesterday. He has always made himself available to my needs immediately and accurately. Scott has helped us out of many potential binds as a company. He is the first person we call when we need anything for our warehousing or material handling materials. I recently needed a specialized company to meet a truck on 24 hour notice and unload some heavy conveyor machinery and had no idea where to even start. I called Scott, was referred immediately and within 10 minutes I had no problem. We will continue to use Scott as he knows his business, is not afraid to make recommendations that may differ from your original idea (but for the better), and comes through when he says he will. If he doesn't have it, he will tell you where to get it knowing he will be your first call next time because of his ability to solve the problem as a company and allow me to focus on other things personally."
Rick Gilbert, Owner, 24/7 Express Logistics
Employee Owners
Officers
Sales
Government Projects
Operations
Administrative
Awards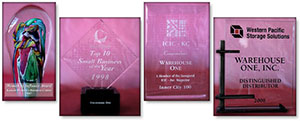 Most Valuable Partner Award, Material Handling Equipment Distributors Association Top 10 Small Business of the Year, Greater Kansas City Chamber of Commerce Corporate Report 100 Fastest Growing Companies, Ingram's Magazine Inaugural Member of the Inner City 100, Inc Magazine and Initiative for a Competitive Inner City Achievement Award, The Missouri Waste Control Coalition Distinguished Distributor, Western Pacific Storage Solutions
Partners & Affiliations
Partners

Advance Lifts
Lift Equipment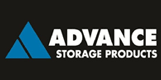 Advance Storage
Push Back Rack & Pallet Flow

Akro-Mills
Bins & Carts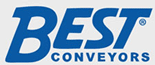 Best Conveyors
Conveyor Systems

Bluff Manufacturing
Dock Equipment
Cogan Wire and Metal
Mezzanines & Partitions

Durable Corporation
Dock Equipment

Handle It
Guard Railing, Safety Barriers, Stretch Wrap Machines, Lift Equipment
ITC Manufacturing
Wire Decking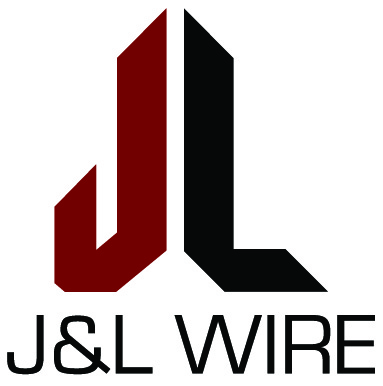 J&L Wire Cloth
Wire Decking

JLG Industries
Lift Equipment

List Industries
Lockers

Marvel Secure Solutions
Universal Weapons Racks (UWR)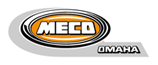 MECO-Omaha
Cantilever & Warehouse Equipment
Mobile Industries
Pallet Jacks & Lift Equipment

Nutting
Carts & Trucks

Omni Metalcraft
Conveyor Systems

Richards-Wilcox/Aurora
Mobile Shelving

Ridg-U-Rak Storage Systems
Teardrop Pallet Rack, Drive-in Rack, Push Back Rack, Flow Rack

Rousseau Metal
Modular Drawer Cabinets & Industrial Shelving

Securall
Safety Storage Equipment

System Logistics
(formerly Diamond Phoenix)
VLMs & Carousels

Tri-Arc Manufacturing
Rolling Ladders

Tri-Boro Shelving
Industrial Shelving

Unirak
Pallet Rack

Western Pacific Storage Solutions
Industrial Shelving

Westinghouse Lighting Solutions
Energy Efficient Lighting
Worldwide Material Handling
Industrial Shelving
Affiliations
The Material Handling Equipment Distributors Association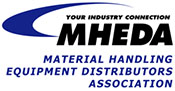 The Material Handling Equipment Distributors Association is the only national trade association dedicated solely to improving the proficiency of the independent material handling equipment distributor. MHEDA represents all segments of the industry and offers resources such as education, networking opportunities, industry specific information, statistical and trend analysis and all other information specific to the material handling industry.
---
Most Valuable Partner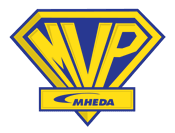 Warehouse1 is extremely honored to be recognized as a Most Valuable Partner (MVP) by the Material Handling Equipment Distributors Association! Our customers, employees and suppliers have always been our most valued accomplishment. Now it's very humbling to have that care and understanding recognized by one of the most reputable organizations in the Material Handling Industry.
The MVP Program is an award program exclusively for MHEDA Distributor Members. Companies who have attained MVP status demonstrate a commitment to business excellence in customer relations, industry relations, continuing education and industry best practices. This program provides Warehouse1 with a tangible method of validating our company's commitment to our customers, employees and suppliers.
Now, Warehouse1 will continue our laser like focus on our customers, employees and suppliers. In the process, we will hold to this honor, and prove ourselves worthy of not just the accolade, but, the faith our partners have in us.
---
American Welding Society

The American Welding Society (AWS) was founded in 1919 as a multifaceted, nonprofit organiza-tion with a goal to advance the science, technology and application of welding and related joining disciplines. From factory floor to high-rise construction, from military weaponry to home products, AWS continues to lead the way in supporting welding education and technology development to ensure a strong, competitive and exciting way of life for all Americans.
---
The Helzberg Entrepreneurial Mentoring Program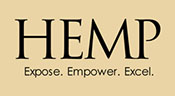 The Helzberg Entrepreneurial Mentoring Program (HEMP) was founded in 1995 by Barnett Helzberg, Jr., former owner and President of Helzberg Diamonds. Inspired by his twenty-three year mentoring relationship with Ewing Kauffman, HEMP matches seasoned, successful entrepreneur mentors with less-experienced entrepreneur mentees. Considerable mentoring is also fostered through peer-to-peer relationships derived from involvement through HEMP. Components of the program include a one-on-one mentoring relationship, networking opportunities with peers and veteran business owners, exposure to mentoring skills that can be applied to any professional or personal situation, business educations discussing greatest successes and lessons learned from peers and top CEOs in the community, and field trips to locations of entrepreneurial interest within the Kansas City area.
---
Northeast Kansas City Chamber of Commerce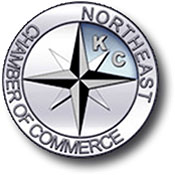 The Northeast Kansas City Chamber of Commerce works for the general betterment of the Northeast community, with business being the primary focus. Members are caring volunteers who are eager to promote the commercial, financial, industrial and civic interests of the community. New businesses contribute to the economy of the city and most importantly, the Northeast community. New business creates jobs and improve the surrounding area. Higher employment and better infrastructure increases demand for more products and services, thereby creating a nice place to live.
---
The Salvation Army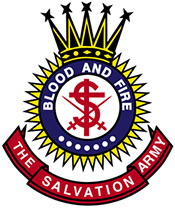 The Salvation Army, an International movement, is an evangelical part of the universal Christian Church. Its message is based on the Bible. Its ministry is motivated by the love of God. Its mission is to preach the gospel of Jesus Christ and to meet human needs in His name without discrimination. The Salvation Army is a worldwide evangelical Christian church with its own distinctive governance and practice. The Army's doctrine follows the mainstream of Christian belief and its articles of faith emphasize God's saving purposes. The Movement, founded in London, England, in 1865 by William and Catherine Booth, has spread to many parts of the world. The rapid deployment of the first Salvationists was aided by the adoption of a quasi-military command structure in 1878 when the title 'The Salvation Army' was brought into use. A similarly practical organization today enables resources to be equally flexible.
---
Blue Valley Industrial Association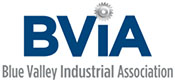 The Blue Valley Industrial Association has worked on behalf of businesses in the Blue Valley area of Kansas City since it was formed 90 years ago. The association is an advocate for area industrial interests, including the Blue River flood remediation, infrastructure improvements, blight cleanup and most recently, maintaining the Interstate 70/Manchester interchange. In addition, the association provides networking and educational opportunities for its members several times a year.
Giving Back
Many successful businesses in Kansas City were built by great entrepreneurs and philanthropists: Hallmark, Marion Laboratories and AMC Theaters. Business leaders, like the late Ewing Kauffman, understand the leading role businesses take in supporting their community.
Warehouse1 was built with the same entrepreneurial spirit. Like Mr. K., Warehouse1 believes we succeed when we help others succeed.
Giving back to our community through donations of time, material and equipment to charitable groups and non-profit organizations allows them to better use their available capital.
Some of the organizations Warehouse1 has partnered with to strengthen Kansas City are:
Bishop Sullivan Center
Kansas City Pro Bowl
Boy Scouts of America
St. Vincent's Family Center
Collaboration Works
KCPT Public Television
The Light House
Don Bosco Centers
Little Sisters of the Poor
The Salvation Army
Food for the Poor
Missouri Task Force
Guadalupe Center
Multiple Sclerosis Society
Kansas City Habitat
Whatsoever Community Center
Kansas City Museum
Notre Dame de Sion School
Women of the World
United States Probation Office
Vaughn-Trent Community Services
Municipal Correctional Institution
We're always looking to help out wherever, and whenever, we can. If your favorite non-profit is in need of material handling, warehouse or storage equipment, let us know. If we don't have what you're needing, we can utilize our network of colleagues to try and find it! Together, we can make a difference!