The Material Handling Equipment Distributors Association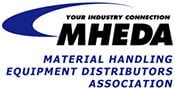 The Material Handling Equipment Distributors Association is the only national trade association dedicated solely to improving the proficiency of the independent material handling equipment distributor. MHEDA represents all segments of the industry and offers resources such as education, networking opportunities, industry specific information, statistical and trend analysis and all other information specific to the material handling industry.
---
Most Valuable Partner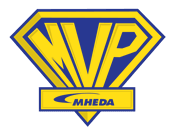 Warehouse1 is extremely honored to be recognized as a Most Valuable Partner (MVP) by the Material Handling Equipment Distributors Association! Our customers, employees and suppliers have always been our most valued accomplishment. Now it's very humbling to have that care and understanding recognized by one of the most reputable organizations in the Material Handling Industry.
The MVP Program is an award program exclusively for MHEDA Distributor Members. Companies who have attained MVP status demonstrate a commitment to business excellence in customer relations, industry relations, continuing education and industry best practices. This program provides Warehouse1 with a tangible method of validating our company's commitment to our customers, employees and suppliers.
Now, Warehouse1 will continue our laser like focus on our customers, employees and suppliers. In the process, we will hold to this honor, and prove ourselves worthy of not just the accolade, but, the faith our partners have in us.
---
American Welding Society
The American Welding Society (AWS) was founded in 1919 as a multifaceted, nonprofit organiza-tion with a goal to advance the science, technology and application of welding and related joining disciplines. From factory floor to high-rise construction, from military weaponry to home products, AWS continues to lead the way in supporting welding education and technology development to ensure a strong, competitive and exciting way of life for all Americans.
---
The Helzberg Entrepreneurial Mentoring Program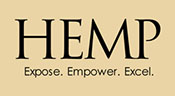 The Helzberg Entrepreneurial Mentoring Program (HEMP) was founded in 1995 by Barnett Helzberg, Jr., former owner and President of Helzberg Diamonds. Inspired by his twenty-three year mentoring relationship with Ewing Kauffman, HEMP matches seasoned, successful entrepreneur mentors with less-experienced entrepreneur mentees. Considerable mentoring is also fostered through peer-to-peer relationships derived from involvement through HEMP. Components of the program include a one-on-one mentoring relationship, networking opportunities with peers and veteran business owners, exposure to mentoring skills that can be applied to any professional or personal situation, business educations discussing greatest successes and lessons learned from peers and top CEOs in the community, and field trips to locations of entrepreneurial interest within the Kansas City area.
---
Northeast Kansas City Chamber of Commerce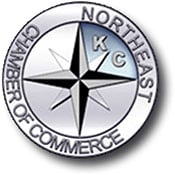 The Northeast Kansas City Chamber of Commerce works for the general betterment of the Northeast community, with business being the primary focus. Members are caring volunteers who are eager to promote the commercial, financial, industrial and civic interests of the community. New businesses contribute to the economy of the city and most importantly, the Northeast community. New business creates jobs and improve the surrounding area. Higher employment and better infrastructure increases demand for more products and services, thereby creating a nice place to live.
---
The Salvation Army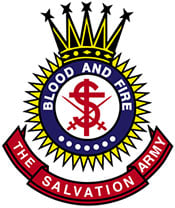 The Salvation Army, an International movement, is an evangelical part of the universal Christian Church. Its message is based on the Bible. Its ministry is motivated by the love of God. Its mission is to preach the gospel of Jesus Christ and to meet human needs in His name without discrimination. The Salvation Army is a worldwide evangelical Christian church with its own distinctive governance and practice. The Army's doctrine follows the mainstream of Christian belief and its articles of faith emphasize God's saving purposes. The Movement, founded in London, England, in 1865 by William and Catherine Booth, has spread to many parts of the world. The rapid deployment of the first Salvationists was aided by the adoption of a quasi-military command structure in 1878 when the title 'The Salvation Army' was brought into use. A similarly practical organization today enables resources to be equally flexible.
---
Blue Valley Industrial Association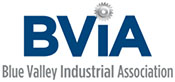 The Blue Valley Industrial Association has worked on behalf of businesses in the Blue Valley area of Kansas City since it was formed 90 years ago. The association is an advocate for area industrial interests, including the Blue River flood remediation, infrastructure improvements, blight cleanup and most recently, maintaining the Interstate 70/Manchester interchange. In addition, the association provides networking and educational opportunities for its members several times a year.