Warehouse Move Planning & Execution Services
If you're relocating your warehouse facility, consider working with Warehouse1 to tear down and reinstall your pallet rack, shelving, and warehouse equipment. Warehouse relocation is a gargantuan undertaking; this isn't your average move. Moving a single-family home across town is one thing, but moving an entire warehouse full of large, expensive, heavy equipment is like trying to move a mountain. That being said, we're experts in the field. We have been offering a full suite of services to warehouse and material-handling facilities since 1988. We know how to pull off warehouse equipment relocation without a problem.
Phase 1: Planning Logistics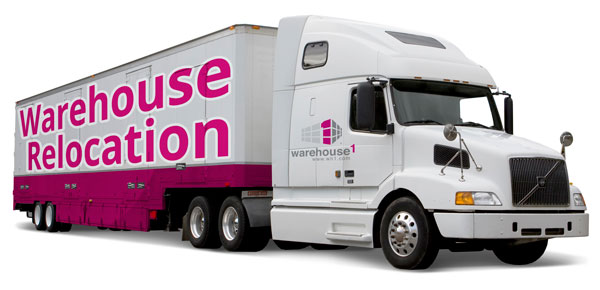 There are multiple phases to relocating a warehouse. It takes a lot of planning to get the job done right. During the first phase, we work with you to plan the move and outline your objectives. This is where we go over the details, such as when you need to move, whether you're downsizing or upsizing equipment, your budget, and more. Once that's figured out, we begin planning the layout of your new facility. We're experts at that, too. Our design teams know how to create the perfect layout to make every last bit of space usable. Layout is one of the most important factors in a warehouse. The right layout will improve productivity and safety, optimize efficiency, and save you money. Naturally, we take the layout design phase very seriously.
Phase 2: Tear Down and Move
Once we have set the plan for the move and you or a third party have palletized and staged your inventory, the next step is tearing down your rack and equipment. The more rack and equipment we can get organized and bundled or pallitized, the better. We then begin staging and moving your equipment. The goal is to keep bundles and pallets organized and out of the way for the next phase. The more we plan phase one, the more efficient stages two and three will be.
Phase 3: Installation
The third phase of the move is the relocation and installation of pallet racking systems. This is where things get tricky. Pallet racking systems are huge and have hundreds of moving parts. An inexperienced or unorganized relocation service would likely fall victim to the confusion of moving such monstrous equipment. Luckily, we're neither of those. Because we have spent over 35 years planning, designing, and installing warehouse equipment, we know how to keep systems organized and stay on schedule. We'll move and install pallet racks according to the layout we designed in phase one. It's likely you'll find the layout we designed for your new warehouse is exponentially more efficient than your old one.
After the Move: Equipment Buy Back
Our relocation services don't end there, either. We also offer a buyback and liquidation program. If you've downsized your facility or upgraded equipment during the move, we can handle all your old equipment. We have a marketplace of new, used, and reconditioned equipment where we'll buy anything you don't need. So if you have usable equipment that doesn't fit your new location, let us take care of it so you don't have to waste space and time selling it yourself. If you'd like to learn more about our warehouse relocation services, contact us today.
---
View some of our success stories through our Case Studies