Automated Storage and Retrieval Systems (ASRS)
Warehouses often have fast and efficient picking systems, but with the rising technology and customers ordering online 24/7, you might be wondering: should I upgrade my warehouse to help improve efficiency?
An automated storage and retrieval system (ASRS) might be the answer for you. ASRS systems are often used in manufacturing and distribution centers to save floor space and increase productivity.
This type of system stores items and easily retrieves them when called.
Choosing an ASRS Solution For Your Business
There are multiple advantages of using this type of automated storage solution including:
Increased efficiency
Increased storage density
Improved safety
Reduced labor costs
Fewer labor constraints
Modular design
Maximum flexibility
Increased order picking accuracy
Improved product security
In order to maximize the value of an ASRS warehouse system, you'll want to ensure it's set up based on your specifications. WH1's team of material handling experts can help: they will discuss your space and supply chain operation workflow with you, consult with your team on current challenges and how to reach your goals, and find and install a custom automated storage system to meet your needs.
Contact Warehouse1 to learn more about our ASRS services.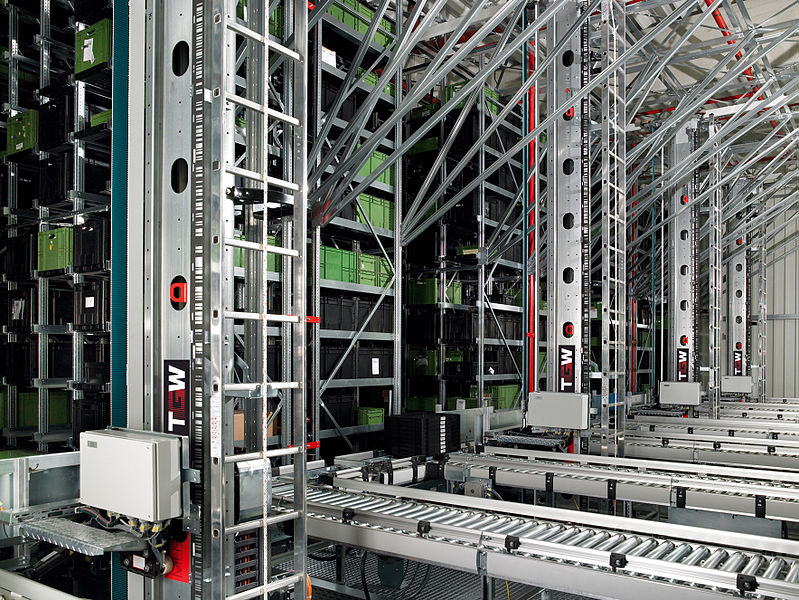 Signs You Need An Automated System
As mentioned above, there are plenty of benefits to implementing an ASRS system in your warehouse. If you're on the fence, here are some signals to look for within your business that could mean an ASRS could work for you:
Employees are replenishing inventory as much as they are picking it.
Employees are spending a lot of time traveling to access the product.
Workers are spending a lot of time visually searching for items and matching their part numbers at a picking destination.
There are many picking errors.
You are struggling with your throughput and often hiring seasonal workers to keep up with the demand.
There are often damaged items.
There is often misplaced or missing inventory.
Your warehouse is at maximum capacity and has no space left.
There are employee injuries and accidents.
If any of these sound like your business…it could be time to automate! Below you'll find a bit more detail on how an ASRS system could help solve some of these inefficiencies and issues.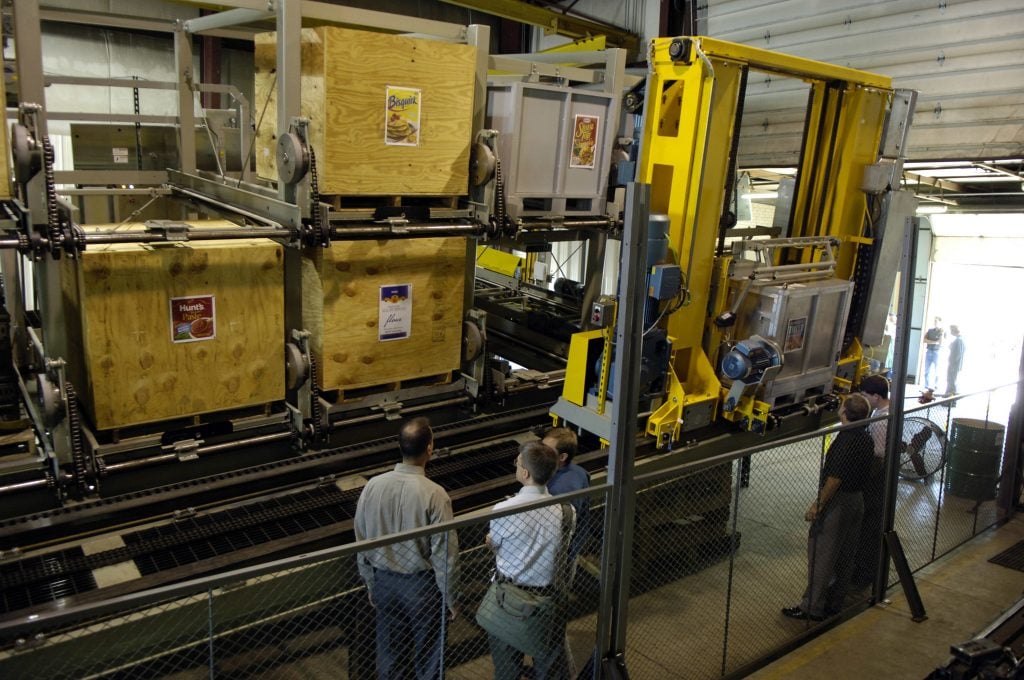 Goods to Person Picking and Prepping
With Automated Storage and Retrieval Systems, employees do not have to move from location to location to pick orders, making the warehouse process smooth, fast, and ergonomic.
Delivery time is the most important aspect in warehousing these days. ASRS helps quickly deliver orders by speeding up shipping processes by providing organized high-density storage. It also greatly helps various shipping issues, such as less staff and times/dates with higher delivery fees.
The Different Types of ASRS Systems
Here are some of the major ASRS automation technologies you can implement in your warehouse:
Robotic pallet shuttles – This is a pallet shuttle-style system that delivers items with a "bot" running on a track in-between the racks.
Automated guided vehicles – Portable robots programmed to pick, transport, and place inventory throughout your facility.
Unit load ASRS – The unit load systems are for loads ranging from 1,000 to 5,500 pounds;, this type of system can extend up to 100 feet using a crane to place pallets.
Horizontal carousels – Storage bins are placed on an oval-shaped track rotating horizontally, delivering items to their storage location.
Vertical carousels – This is a series of carriages that travel in vertically in a loop. It is fixed on a track, delivering items to a certain destination.
Vertical buffer modules – Tote-handling systems with an enclosed shelving system that have a mobile mast in the middle. They store, pick up, and deliver totes.
Vertical lift modules – These are enclosed systems with multiple columns of trays. They have an inserter/extractor in the middle, allowing trays to be delivered to the employee.
Fixed-aisle unit-load ASRS crane – Pallet racking is arranged with less aisle space, and the crane goes in-between the aisles to access product.
Movable-aisle unit load ASRS crane – The crane is not fixated on a specific aisle, allowing a single piece of equipment to go to many different aisles to pick or place product.
Crane-based mini load – These are able to handle small parts, cartons, trays or totes.
Warehouse1's Solutions
ASRS systems are useful for any business with a warehouse needing more efficiency and space.
If you are a small to mid-sized warehouse, a large enterprise, a government entity, or any type of facility needing warehouse automation and help with your orders, ASRS is useful for you.
For guidance setting up an ASRS system, contact our experts or call 888-558-1830.