Careers with Warehouse1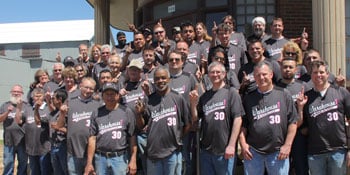 As a 100% employee owned company, Warehouse1 looks for employees with an owner's mentality: going above and beyond "just a job" to taking ownership in the company.
If you become an employee owner here, you'll have a vested interest in Warehouse1's success.
Our mission is to develop employees throughout their careers, empowering them to contribute to a quality working environment that focuses on trust and respect with our customers, vendors, and fellow employee owners.
Current openings
Fabrication/Manufacturing Manager
Employment application
If you are interested in employment with Warehouse1, please completely fill out our Application for Employment, sign, and email to [email protected].