We Typically Buy From:
Companies Expanding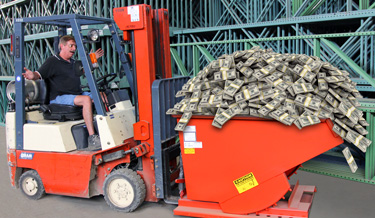 We've helped hundreds of companies relocate to larger spaces. Not only do we setup and provide new racking equipment, Warehouse 1 lowers moving costs by purchasing all existing racking and equipment at the former location.
Companies Downsizing
Over the years, Warehouse 1 has helped companies looking to downsize their current location by helping redesign a reduced space with maximized storage. We also buy back extra pallet racking to shrink downsizing costs.
Landlords
A major problem landlords face after a tenant has vacated the premises is bolted pallet racking throughout the warehouse. When the space needs to be cleared, Warehouse 1 promises to teardown or uninstall the existing racks and provide an area free of debris and clean for showings. We have acres of covered warehouse storing used materials for selling as is OR refurbishing in our very own fabrication department allowing us to create custom sizes and colors making us very flexible for resale.