49 1/2" x 120" x 53 1/4" Used Stack Rack- Blue
Fantastic for long bulky items like lumber bundles,
piping, long boxes, vinyl siding etc.
1,800 lb capacity per rack
Stackable up to 4 high
Posts sold separately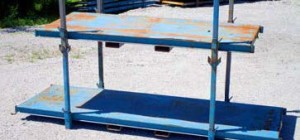 (use coupon code 25MAY06 at checkout)
---
28" Used Pallet Support
Used Pallet support for use with 28″ Deep Structural Pallet Rack Upright.
Bolt-In Design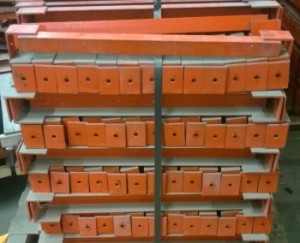 (use coupon code 10APR29 at checkout)
---
Get to those hard to reach spots in your line of work with the Skyjack SJIII 3220.
This unit recently passed inspection and had its control box repaired.
Give Warehouse1 a call if you would like to make a reasonable offer!
21′ Max Working Height
500 lbs. Lift Capacity
24 Volt Electric