Wire decking enables the storage of small items, allows for product visibility while decreasing dust collection.
Fits 54″ Uprights.
3/4″ Channel fits 3/4″ Beam Step.
52″ Channel Length.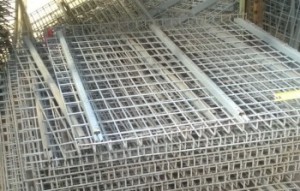 (Use Coupon Code: 50May27)
---
Compresses cardboard into a 60″ x 36″ bale.
Currently operating on site.
Video available on request.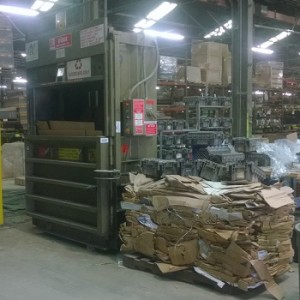 (Use Coupon Code: 500May27)
---
The Octopus is a rotary ring series stretch wrapper that automatically bands and/or wraps palletized loads.
Heavy duty construction and durability doesn't compromise the 100 load per hour speed of the Octopus.
Can be installed over existing conveyor or additional conveyor can be provided.
480 Volts, 20 Amps
Maximum Load Size: 36″ x 36″ x 28″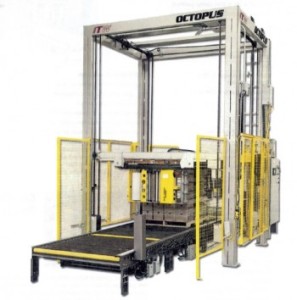 (Use Coupon Code: 2500May27)