What Cantilever Rack Accessories Will Improve My System?
Cantilever racking accessories accommodate special storage requirements within a cantilever racking design.
Common types of cantilever rack accessories on the market are: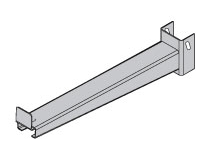 Bolt-On Arm Lips Help keep product on cantilever arms. Lips are often removable and extend 2" above the arm. Lips are not intended to be load bearing.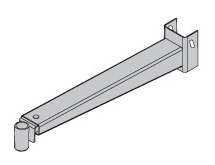 Bolt-On Pipe Sockets Install a vertical pipe into a socket attached to the end of cantilever arms. Pipe and sockets secure cylindrical product and are also not intended to be load bearing.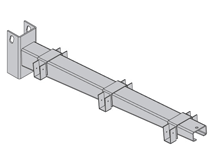 Drop-In Deck Support Saddles This accessory allows you to add a plywood deck to arm levels for storing bulky items like boxes, cartons and furniture. Cross supports are placed in the support saddles positioned along the arm to ensure equal distribution of the load.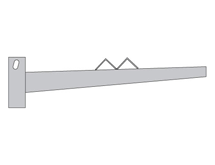 Welded Axle Cradles Store rolls, reels, and spools between cantilever arms with axle cradles. An axle is threaded through the roll/reel/spool and then secured in the notches across two cantilever arms.
Roof Supports Turn a cantilever rack system into covered storage with roof supports. Can be used as single or double sided roof covered storage. Should be noted that roof supports can reduce the rack's capacity due to wind and snow loads.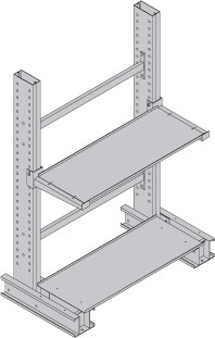 Steel Decks Adding solid steel deck to cantilever arms allows for storage of short lengths of material: dies, castings, etc. Steel angles are often welded to the underside of the decks for additional strength.
For more information on cantilever rack, visit Modern Equipment Company, Inc. Dennis McClintock has been with Modern Equipment Company for 27 years and is Vice President of Sales.