What are the Five Steps of 5S Lean?
5S Lean is the ultimate organizational tool to improve efficiency in the modern, environmentally friendly workplace. There are 5 steps of 5S Lean:
Sort -Eliminate unnecessary items that are not needed for current workflow.
Set In Order -Frequently used workstation materials and tools should be arranged so that all needed items are easy to get to and accessible for anyone to find.
Shine - Prevent dirt from accumulating and develop a cleaning schedule.
Standardize - Benchmarking and evaluation tactics should be utilized to maintain a consistent approach for carrying out tasks and procedures.
Sustain - Sustain efficient workflow and productivity with a 5S Lean System.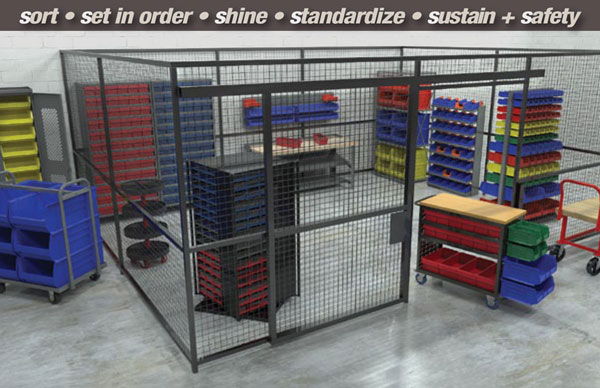 Over the next few weeks, I'll give practical advice on incorporating 5S Lean in your facility by using material handling equipment such as bins, containers and shelving. The benefits of implementing a 5S plan are many:
Improve efficiency, workflow and productivity
Develop a cleaner, more efficient environment
Create extra workspace
Increase safety
Reduce wasted time and effort
Boost employee morale
Ensure improvements remain intact
If you can't wait for my articles to publish, get Akro-Mils' 5S Lean Kit, brochure and DVD to help you start or maintain your plan today! Bart Eggert is Product Line Manager for Akro-Mils, a North American leader in storage, organization and transport products. For more information on Akro-Mils' full line of products, visit www.akro-mils.com.