How to Improve Your Warehouse Incentive Program
In a competitive labor market, it's more crucial than ever to retain the best and brightest warehouse workers. Employee turnover is a huge concern right now, with many high-performing workers lured by easier or more lucrative work in other industries. If they begin to jump ship, businesses risk becoming trapped in a cycle of constantly recruiting and onboarding new warehouse workers, who may not be as experienced or reliable. Others may be happy to stay, but require a boost in motivation to keep their work up to par.
While the effort to retain employees should center around the development of a safe and welcoming work environment, today's employers need to go the extra mile. Often, this means developing warehouse incentive programs. These let employees know that they are highly valued. Buoyed by this knowledge, employees work harder and stick around for longer.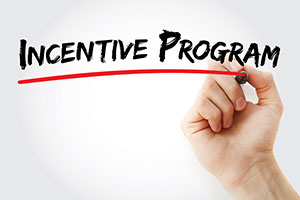 As employee morale and job satisfaction improve, the warehouse becomes a lot more productive. It's the ultimate win-win for your warehouse: employees are happier and your workforce becomes more efficient and profitable.
Not sure whether a warehouse incentive program is right for your business? Perhaps you already have one but you're struggling to improve it. You'll find all you need to know in this guide to warehouse incentive programs: what they are, what they include, and how they can be most effectively implemented.
What Is an Employee Incentive Program?
While employee incentive programs can vary dramatically from one organization to the next, they generally center around compelling non-wage benefits. Also known as incentive pay, these benefits are tied to employee performance, providing the motivation needed to maintain high labor standards.

Incentive Program Examples
Incentive programs can take many forms. No one incentive is ideal for every business; a lot depends on the needs and preferences of the employee, as well as the organization's resources. Still, certain benefits tend to dominate, including:
Extra paid time off

Electronics, event tickets, and other prizes

Anniversary recognition, including gifts

Use of the best parking spots

Flexible scheduling perks

Casual dress
4 Ways to Improve Your Warehouse Incentive Program
Simply developing an employee incentive program isn't good enough — it's not time to rest easy just yet. This solution needs to be tailored to fit warehousing realities, especially as they apply to your unique team. Otherwise, you risk wasting time and effort on a program that's minimally effective. Worse yet, a poorly-designed program could feel patronizing. Follow these simple suggestions to ensure that your incentive plan boosts employee engagement, and ultimately, your bottom line.
1. Ask for Employee Feedback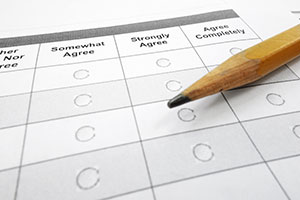 Incentive programs are only effective if their benefits actually appeal to employees. Often, business leaders are surprised to discover that workers have little need for incentives that seem compelling — and that they express enthusiasm for opportunities that might otherwise not seem like a big deal.
Begin by reaching out and learning about employee preferences firsthand. Use anonymous surveys to ask which perks would provide the most motivation. Surveys can also verify that employees appreciate current incentive programs. Allow them to rate the latest incentives on a scale of 1 to 10 — or make suggestions for improvements.
2. Provide Achievable, Concrete Goals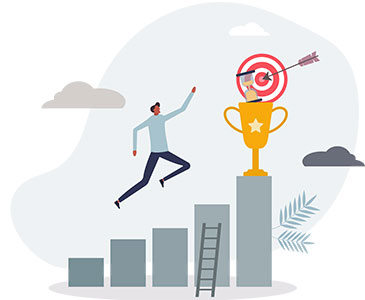 Workers need to know what, exactly, it will take to earn top incentives. Keep them on track with measurable goals. These need to be realistic — if employees suspect that they cannot possibly achieve overly ambitious goals, the program will backfire and they'll actually become less productive.
Analyze data on current warehouse productivity to see where modest, yet meaningful improvements could be made. These details will help you establish relevant metrics for your program. These, in turn, provide compelling goals for your warehouse workers. Continue to assess the program to ensure that your goals remain relevant. Remember: above all else, your employee incentive program must be purposeful.
3. Make Sure the Incentives Are Worth It
It's better to provide no incentive program than rely on token rewards that don't actually matter to employees. As we've mentioned, getting employees involved in idea generation should help — but this will only go so far if you lack the resources to implement the types of incentives employees actually want.
Keep in mind that incentives need to be closely aligned with employee goals and progress. Small incentives might not feel worthwhile if they take a lot of effort to reach. If, however, you're willing to set modest goals, smaller incentives might still be compelling to certain types of employees.
The number of incentives should also be taken into account. Bombard warehouse employees with opportunities, and each incentive will be a bit less exciting. In many cases, a few excellent incentives are more effective than many smaller ones.
4. Avoid Getting Overly Reliant on the Program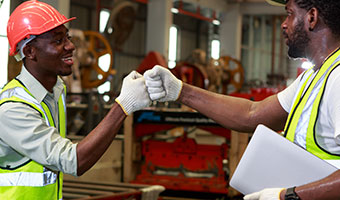 Incentive programs can provide a boost, but they should not be relied on in lieu of a strong workplace culture or high-quality training. Rather, these should complement existing efforts you've implemented to attract and retain employees. As you determine how to structure your incentive program, consider whether deeper problems are at play — and whether they should be resolved before you worry about incentives.
Beyond this, keep in mind that the novelty of the incentive program may eventually wear off, making it less motivational. If you've fixed large-scale cultural or productivity issues, it won't be as big of a deal if the impact of your incentive plan slowly becomes muted. Continue to assess incentive solutions regularly to determine whether new options should be introduced.
Improve Warehouse Productivity And Worker Satisfaction With Warehouse1
As you search for long-term solutions that address productivity or workplace morale issues, don't hesitate to get insight from Warehouse1. We offer a variety of products and material handling services designed to make your warehouse as safe and productive as possible. We'd love to chat about your current needs, so reach out today to learn more about what solutions and systems could help boost your warehouse productivity.