OSHA Required Warehouse Safety Equipment for Your Protection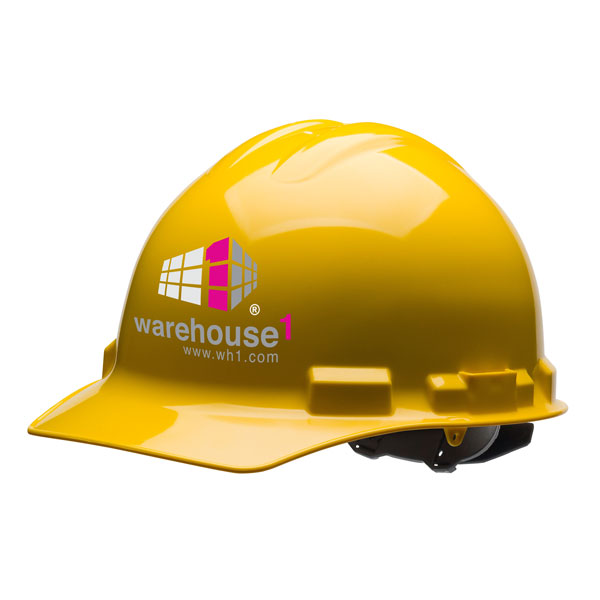 There are over 145,000 warehouse workers in the U.S. who spend their days picking, packing, and driving forklifts. Unfortunately, there are many warehouse safety concerns. According to the U.S. Department of Labor, warehouse slip and fall accidents are responsible for over 95 million lost work days each year. If you take into account the additional 20,000 forklift injuries and the innumerable minor back injuries from reaching and lifting, that's quite a few accidents per year.
It's no wonder why OSHA's safety manual is hundreds of pages long. Since OSHA was first implemented in 1970, the number of workplace injuries has gone down by 42%, and they're continually trying to lower that number. OSHA can fine warehouse owners by up to $7,000 for one minor infraction, so be sure to have all of your warehouse safety items secure and in working order during an OSHA visit.
Warehouse Safety Equipment
Warehouse1 offers the safety equipment you need. We have a variety of OSHA required protection and safety equipment:
Column Guards. Our column guards are 12 inches in height and offer upright protection against forks.
Safety Bollard. Our 42-inch safety bollards signal drivers to be on the lookout for potential safety hazards.
Aisle J Guards. Left and right J guards protect your pallet racks from impact of a fork or truck.
Double Guard Rail. We offer eight-foot-long guard rails for whatever your needs may be. Guard rails are long and sturdy enough to be used to protect equipment and conveyers, and to define vehicle and pedestrian work zones and a variety of other safety uses. (also comes in several other lengths).
OSHA Required Capacity Labels
OSHA requires that all material handling equipment have clearly labeled capacity limits. All equipment has a limit to the amount of weight it can handle, and this is not to be exceeded except for during load tests. Warehouse1 has every style of capacity label you may need, including magnetic rolls, sheets, strips, and C-channel labels. Be sure your warehouse is up to safety standards, not only for the sake of an OSHA inspection, but for the sake of your workers. Protect your employees and your equipment with Warehouse1's extensive safety catalog. Contact us today for all your warehouse needs – we will also buy your used equipment. We want you to get the most value for every dollar spent.