Warehouse1 Nationwide Shipping For Pallet Racking & More
When we say "True Nationwide Shipping" we mean it!
Our facility is located 257 miles South-east of the Lebanon, Kansas also known as the "Geographic Center of the Contiguous United States". Our location gives us the competitive advantage in "True Nationwide Shipping". We can offer great Rates on Shipping to all corners of North America.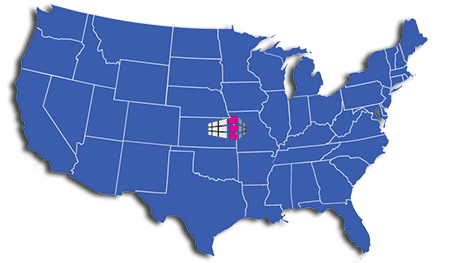 ---
Need New Products? We have distribution/shipping points near you!
If you are looking for New Pallet Racking, Wire Mesh Decking, Mezzanines, Cantilever Racks, and more material handling equipment contact one of our representatives today for list of our distribution/shipping points.
---
Local Pickup
We offer free local pickup on "in stocked products" at our Kansas City, MO Location. Contact your local representative for more details.
---
Directions from Nearby Cities
Chicago to WH1
Dallas to WH1
Nashville to WH1
Denver to WH1