How to Select the Right Rack: Getting the Best Deal (Video)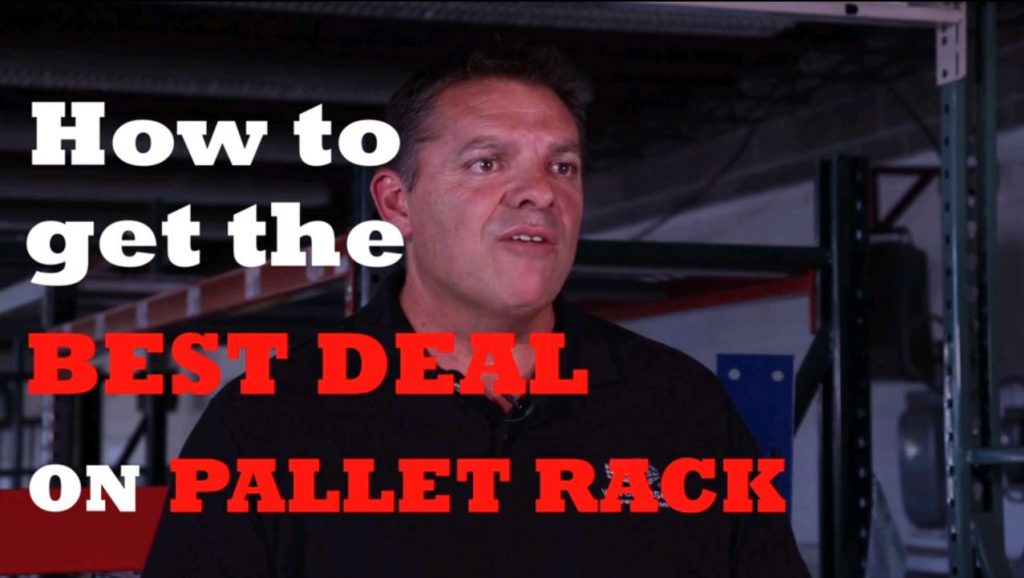 Today we're discussing 3 ways you can get the best deal on pallet rack for your project. Check out the video and transcription below. If you're ready to find the right rack for you now, check our our pallet rack page.
Lead Times
Lead times on new products from the factory can run up to eight to twelve weeks based on the size and quantity that you need. Warehouse1 carries a huge selection of both new and used material in stock. If we have what you want in stock, usually we can turn around your order in just a week or two. So we can substantially cut down the lead time if you order in or open to use product and new product that we have in stock.
Pallet Rack Styles
Another thing to consider is the style of rack that you're looking for. By far, Teardrop Rack is our most popular and best seller. We carry a huge selection of teardrop in-stock, but we also carry a great selection of Structural, Ridg-U-Rak Slotted, Sturdi Bilt, Speed Rack and other brands. If you're flexible on the style of the rack, you may be able to save twenty to thirty percent off the price of Teardrop by going with alternate styles.
Off-site Sales
We can help you stretch your budget if you're open to buying pallet rack from one of our off-site sales. Here's how that works: we'll buy used racking in bulk from distribution centers across the country. We then ship the material directly to your site, which can offer substantial savings over shipping it to our Kansas City facility and then shipping it a second time to you.
Need Help?
The most important thing is to get us involved up front with your layout and your thoughts on what you want to accomplish. We're not like every other online racking company. We have experienced consultants ready to help you but we need to be involved up front to get you the best possible deal. Contact us today and we'd be happy to help you.