How Much Does It Cost to Build a Warehouse?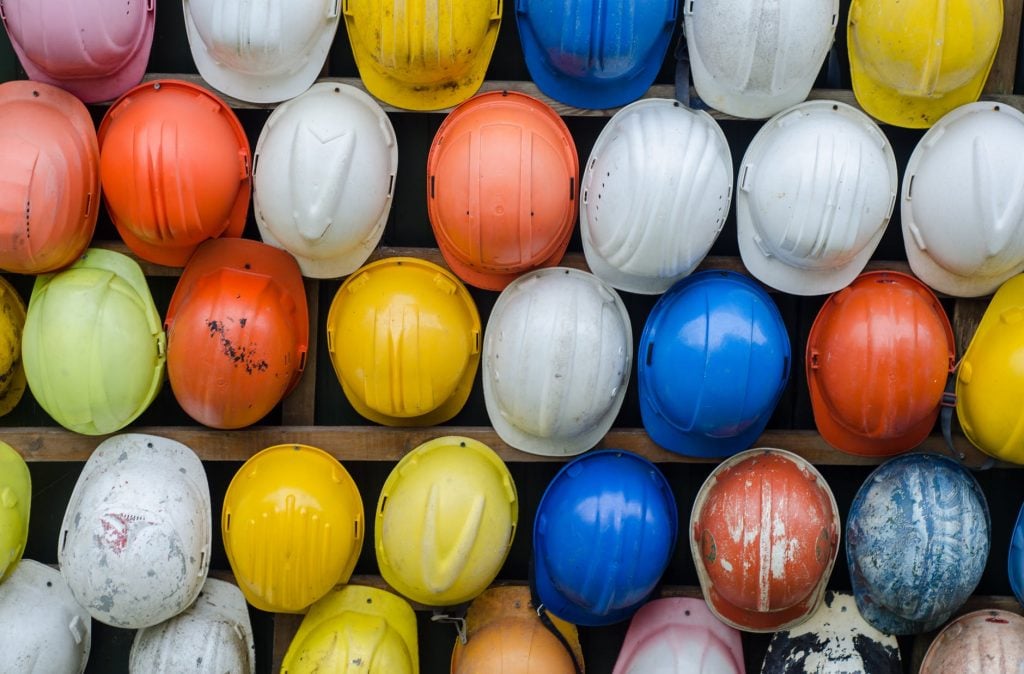 There are a few main questions you may have when it comes to planning your warehouse:
How big does it need to be?
What kind of material do I need?
Should I renovate or build new?
What is its purpose?
Every warehouse is somewhat different when it comes to their needs and sizes, but most warehouses have the same basic costs: the material, power, shelves, windows, doors, foundation, racks, project management, permits, engineering, cabinets, plumbing, HVAC, etc.
One of the main cost difference is going to be where you live, as that will determine the cost per square footage. The average cost is $20 per square foot, but be sure to look up the price for the city you live in.
One way to estimate basic costs and square footage in your location is Building Journal's construction estimation tool.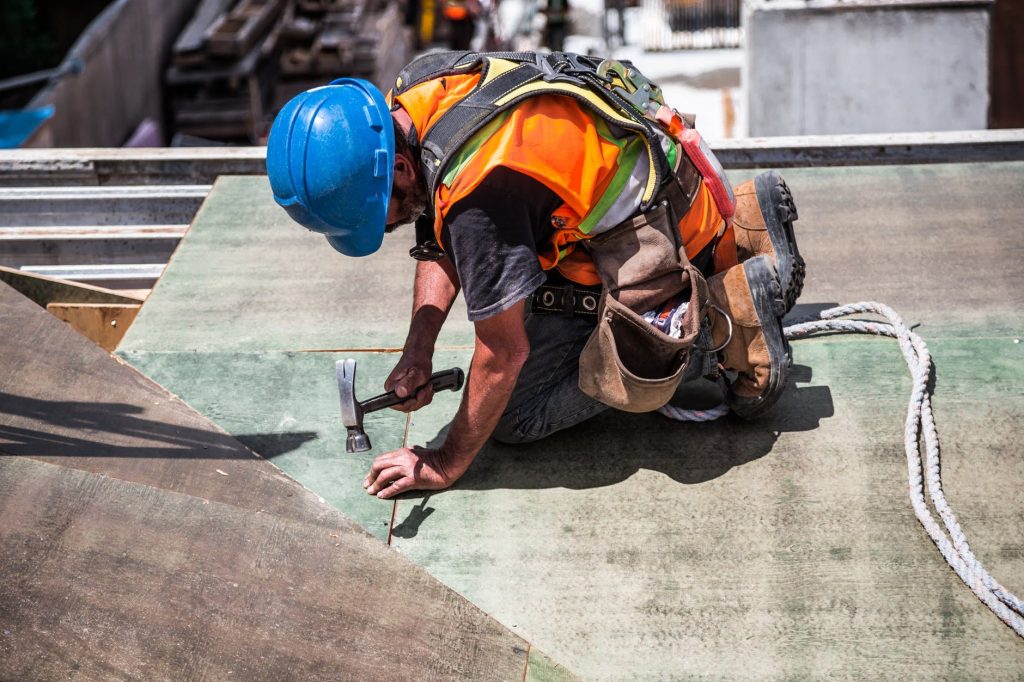 Remember when you are using an online estimate tool, it does not account for various factors such as automation, climate controlling, special materials, etc. It's just good for estimating the basic price for your location. We recommend using a professional estimator once you know all the needs for your warehouse.
Types of Warehouses
There are a few different types of warehouses to consider building, including:
General warehouse
Automated warehouse
Climate controlled warehouse
Distribution center
Fulfillment center
The type you need just depends on what you're selling, how much you're selling, and so on. Most likely you are looking for a general warehouse.
General warehouse
A general warehouse keeps goods secure and dry for shipment. They are best for storing items that don't need any climate control or special environment and don't include any non-perishable goods.
Automated warehouse
An automated warehouse is a newer style. These rely on fully-automated robotic systems to do their work. Automated warehouses are specifically designed to hold the robotic systems. You need heavy duty flooring, specific electrical needs, climate control, electrical and IT infrastructure, and more.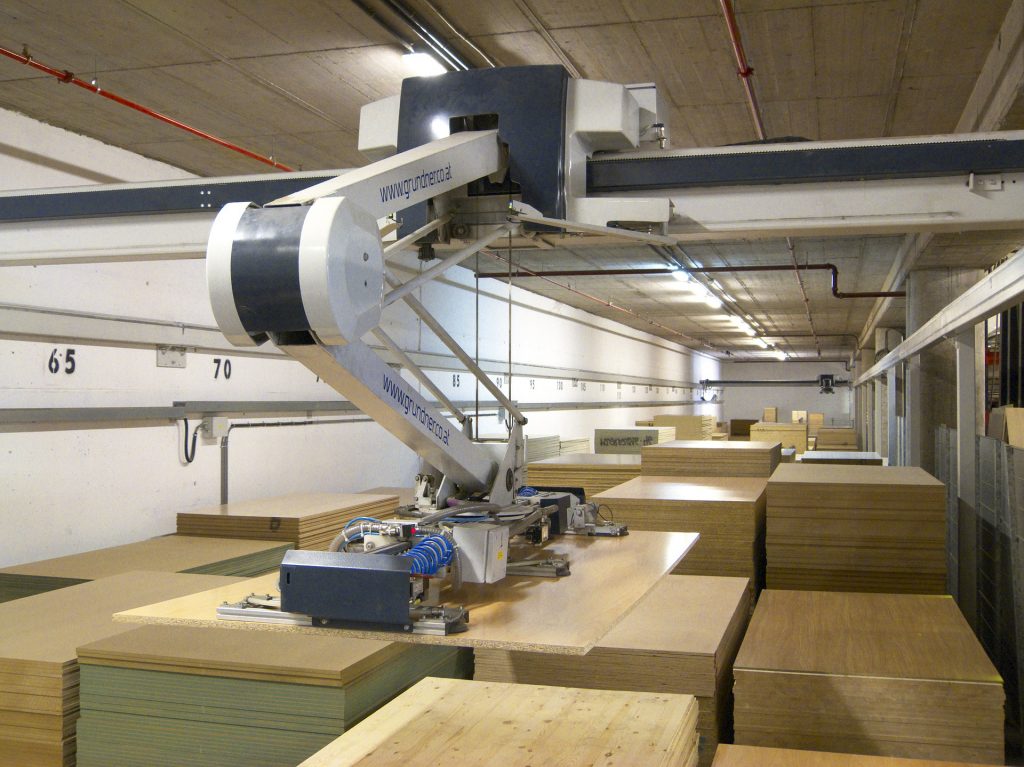 Climate controlled warehouse
Climate controlled warehouses are needed for freezing or refrigerating perishable goods. You will need specific requirements, such as: HVAC capabilities to maintain comfortable conditions or reach low temperatures, construction materials that enhance insulation properties such as insulated metal panels or insulated concrete panels, and much more.
Climate controlled warehouses aren't just for food. They are also used for artwork, fabrics, delicate paper items, wine, furniture, electronics, metals, and so much more.
Distribution Center
A distribution center is a warehouse stocked with products to be distributed to retailers, wholesalers or customers. These centers take on multiple stores. A warehouse stores products while a distribution center stores products, does product mixing, order fulfillment, cross-docking, packaging and more. They will often store the products for a shorter amount of time, and they are much more complex.
Fulfillment Center
Fulfillment centers are third party warehouses where warehousing, order processing, picking, packing and shipping for eCommerce partners are handled. They are usually used to outsource their storage and shipping of products.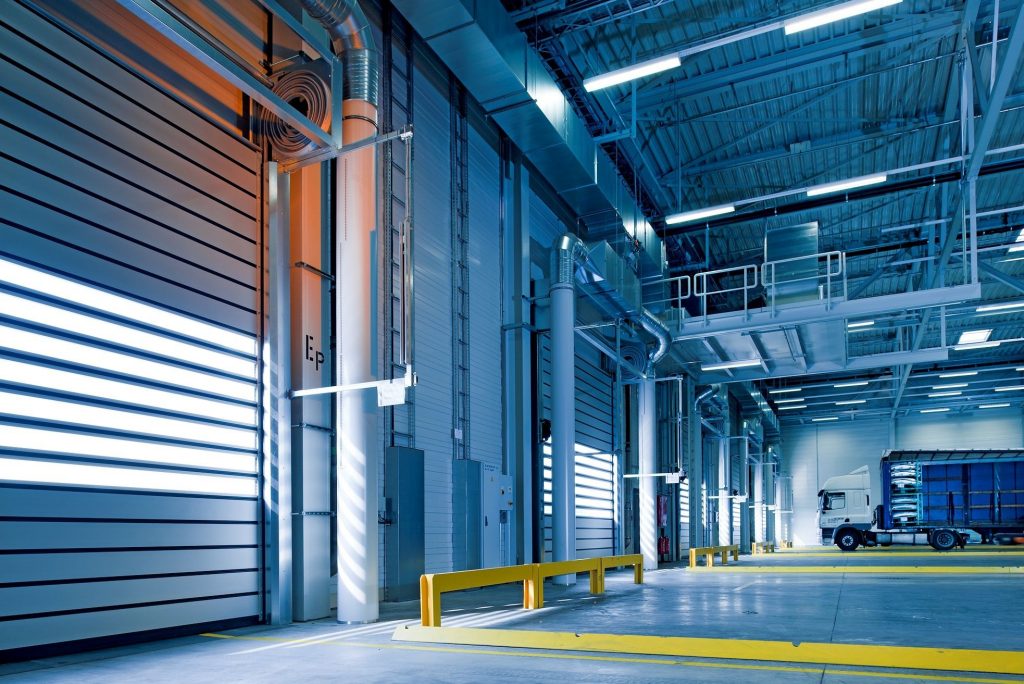 How Big Does My Warehouse Need to Be?
One of the first things to know is how much warehouse space you'll need. There are a lot of factors to consider when making that choice:
Your SKU's and sale growth
Inventory
The dock doors
The layout
The first thing to consider is your SKU's: Stock Keeping Units. The size and space of your new warehouse is determined a lot by if you're adding new SKU's at a higher rate, bringing in any new product, how much space your product needs, and so on.
Then determine facts about your inventory. How much do you usually have on hand? Is it being stored in an efficient manner? And remember that any excess inventory will affect your storage and space requirements. Consider scraping that excess somehow. One way to save a lot of warehouse space is using automated storage and retrieval systems.
In a smaller warehouse, there usually aren't enough dock doors. Be sure you can have enough to to run your warehouse. This might mean something bigger than what you were originally expecting. Will you be loading trailers while receiving items? Be sure to consider how many dock doors you need for your business while planning the space.
Plan your Layout
When planning your warehouse layout, consider:
How will you use this space?
What need or problem are you solving?
If you are expanding, why? What will you do with the new space?
What is your workflow?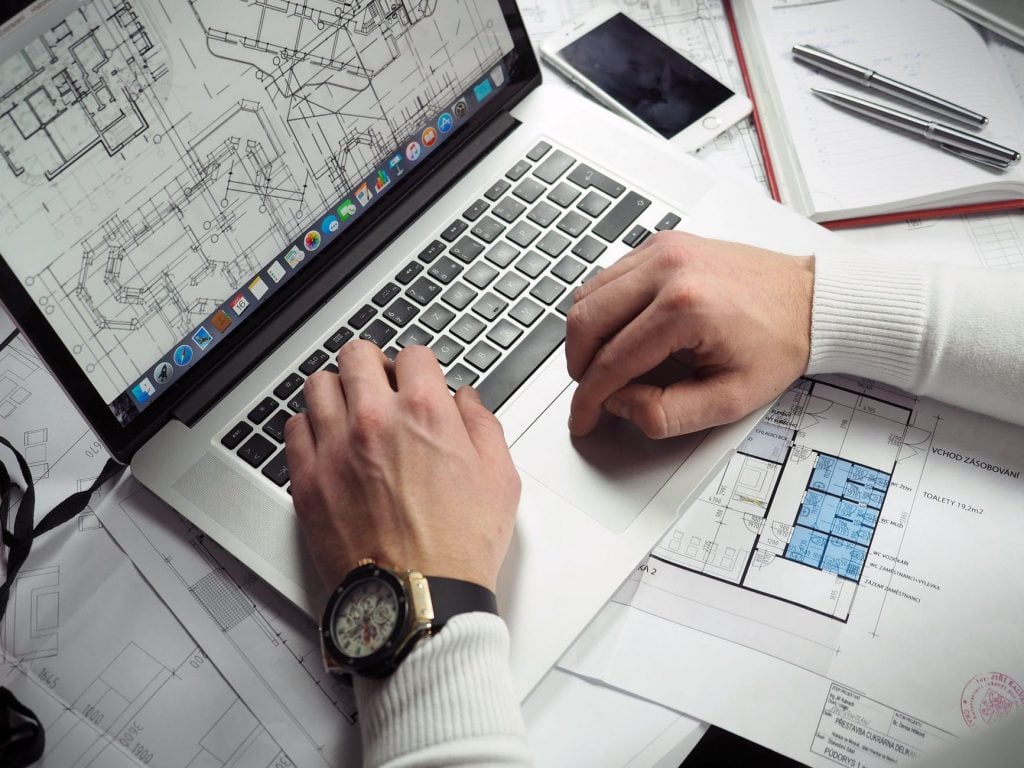 We highly suggest you consider our Warehouse1 custom layout services for your needs. We consider the size and weight of your products, the capabilities of your current forklifts and other handling equipment, the specifications of your facility, local safety codes, local building codes, and your major goals.
First, consider the flow of your operations. This is all the movement of materials, traffic, and how people work and move in the facility. Be sure to cut down high areas of traffic or hazardous cross-areas. Try to eliminate any disruption in your work flow.
You also need to consider your accessibility. All the product on pallets need to be accessible to everyone. Structure your pallet racking in rows wide enough to accommodate trucks and jacks. Stack items in a strategic way for maximum efficiency.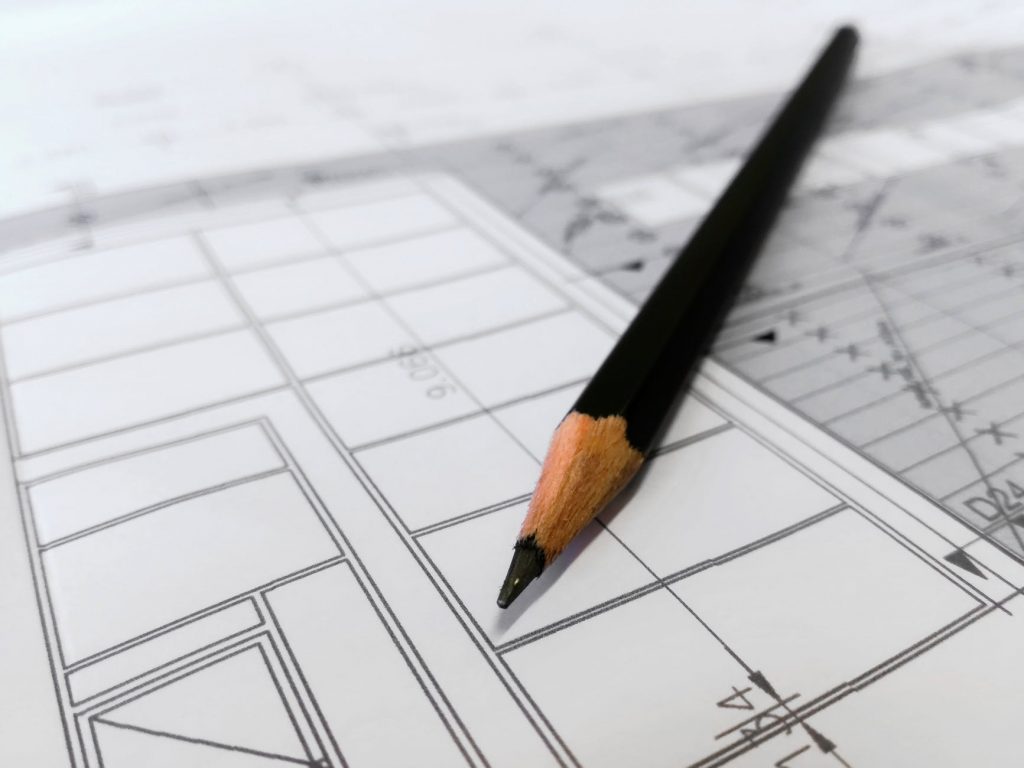 Define your major objectives. Do you want to optimize receiving? Do you need a more efficient pick and pack process? Whatever your objectives are, make sure to tell the designer to plan the layout accordingly.
Know your inventory needs. Plan for the amount of stock, where it will arrive, depart, be kept in storage, and so on.
Test the design. Right before installing pallet racks, shelving, and equipment, do a walk of your warehouse to make sure it's actually ready to be installed. You can use masking tape to outline the work areas. If the test goes wrong, write detailed notes and keep testing until the workflow is right.
Where to Build Your New Facility
There are many considerations when it comes to choosing a warehouse location. The main factors are:
What region are you serving?
Transportation costs
Transportation hubs such as highways, airports, etc.
Building and leasing
Storage requirements
Employee availability
Cost-effective land
Natural disasters and extreme weather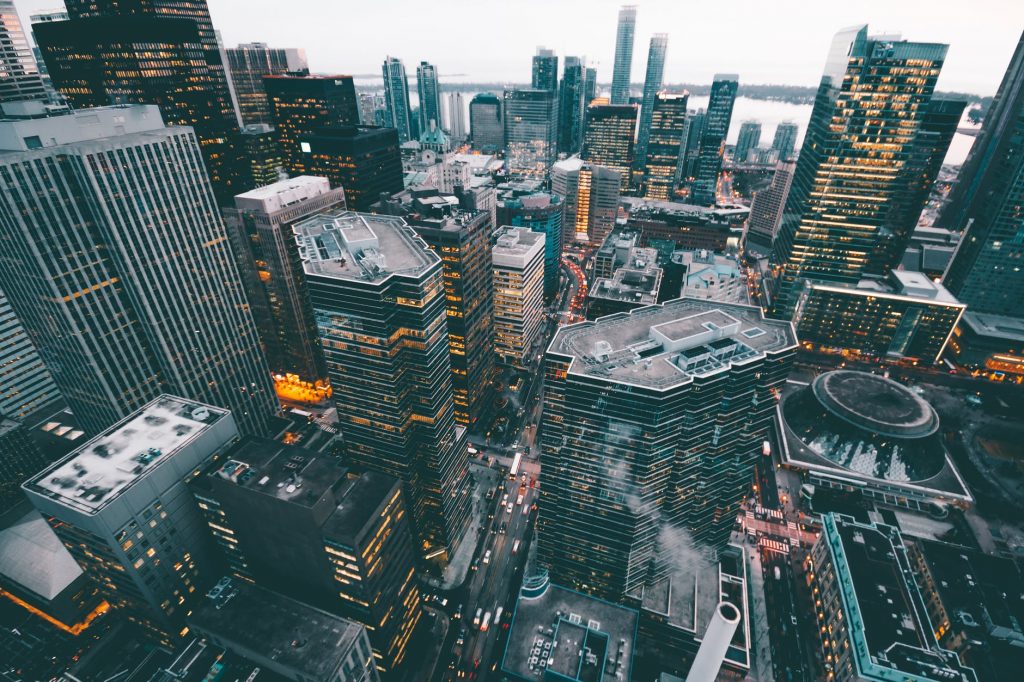 The main consideration on this list is where your customers are. What region do you serve? You want to be in that area so your customers can get their product promptly and quickly.
Or you might be a statewide operation or a national one. For a national operation, they might consider where they operate currently to fill in gaps, making for easier distribution. If you're statewide, you might be expanding your operation to a different corner of the state. It all depends on each company's needs and customer base.
Another huge consideration is transportation hubs. It's helpful to have easy access to interstate highways, access to rail lines, airports, etc. This also ties into labor: you'll want a location with plenty of good labor available to be your warehouse employees.
Your building and lease considerations are another big factor. Plan to consider the type of rental contract your warehouse can offer. If your product is seasonal, you can find a location for seasonal warehousing. Be sure to know the building code for each location as well, since it can vary. Be sure to do your research.
Building Materials
There are many options when it comes to materials to use for your warehouse. These materials are generally used in most structures: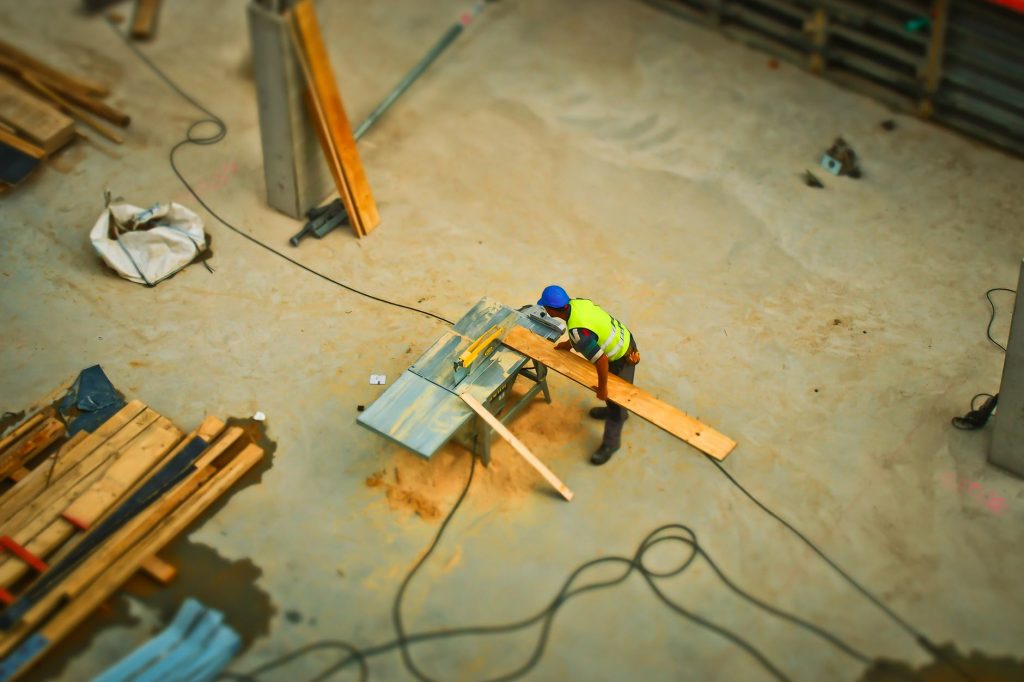 Metal: The main structure of a warehouse is usually made out of steel. Other metals like iron and aluminum are also generally used. Steel withstands heavy loads and extreme weather very well.
Fiberglass: Fiberglass is usually for the roof of the warehouse. It is cheap, easy to replace, and allows natural light into the warehouse.
Wood: Wood is usually used for the floor and internal walls.
Plastic: Corrugated plastic is sometimes used to form the walls or the roof. It can also be used to form cladding placed on walls for decoration.
Renovate or Build New?
There are a lot of pros and cons when it comes to renovation or building from scratch. Basically it all comes down to control: if you want more control over your warehouse, you'll want to build. This will give you more options in the long run.
This also depends on your location. Consider where the best tax rate is, along with how much the square footage is going to cost you. Many modern companies are building new warehouses to control their placement, power, layout, and many other factors. But if you're leaning toward renovation, consider a few of the risks:
New building codes are changing all the time, so you might have to upgrade the warehouse to bring it up to code. Will this cost you more in the long run?
Is the current building in a good location for your business and customer base?
Be sure to know the building's history. Try to dig up some information on the original design and structure. This way, you can prepare for any changes if the building needs it.
Be careful of hazards such as asbestos, certain paints and cleaning materials. This could make your renovation difficult.
Considerations for Your Future
When building your warehouse, be sure to consider the design for your future needs as well as your current needs. This will save you money in the long run, and most importantly keep everything safe and up to code.
Future considerations include:
Design to adapt with you business changing, such as the size of your office and warehouse spaces, to make room for future growth.
Be sure to think about future loading docks and trucks.
Have a roof designed with better capacity to handle any rooftop equipment.
Be sure to design for proper organization to keep your warehouse smooth and efficient.
Be sure to design with fire protection as needed, along with any other safety precautions.
OK, I know what I need. Now what?
Now that you've planned everything out and have done extensive research, get yourself a professional estimator for a real price for your project. Be sure to tell them your exact needs and future goals.
You can contact Warehouse1 for your layout design services. We can work with you to make sure you get the best and most efficient layout for your business.
For help with your project layout and any material handling equipment you need during your project, be sure to call us at 888-455-6184 or contact us through our website.