Marijuana & Hemp Grow Room Supply List & Guide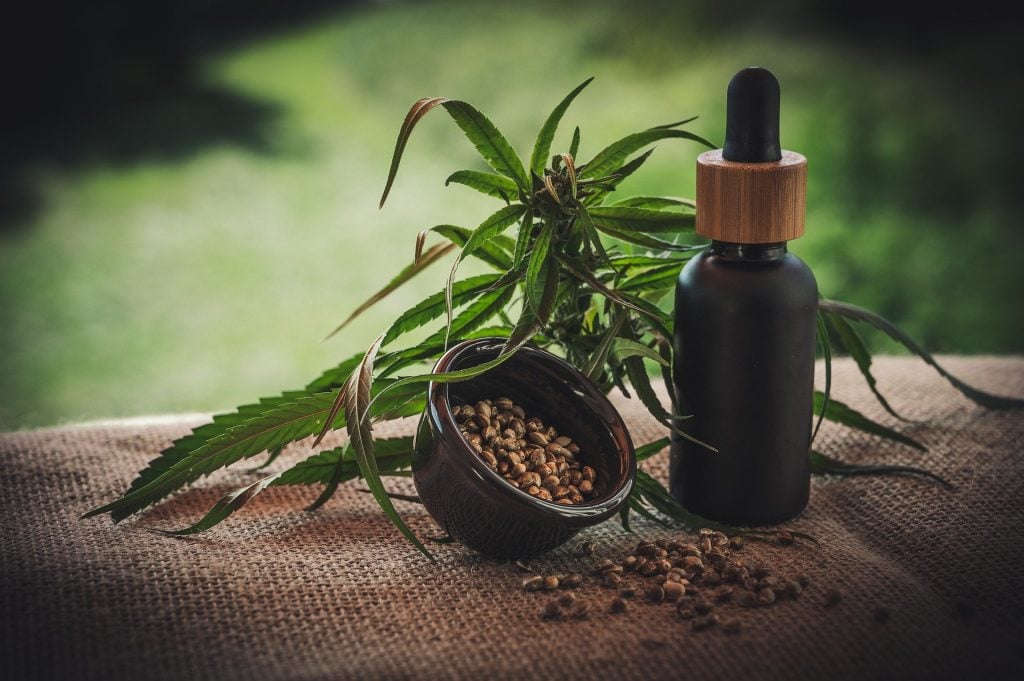 The cannabis industry is rising and becoming more popular. Hemp is a very versatile plant that produces rope, paper, clothes, and much more. Over the years, CBD (Cannabidiol) has become well-known for being a natural supplement. More states are legalizing the usage of cannabis and CBD products are popping up everywhere.
With the high demand for these products, there comes a need for more legal grow spaces. To properly produce hemp and marijuana, you need a sturdy and efficient grow room.
At Warehouse1, we offer services to help you find the correct equipment for your grow room, as well as find a good design layout to maximize efficiency and space. Our experts can assist you in creating a great commercial or large-scale grow warehouse.
Warehouse1 also provides a confidentiality agreement to keep your business secrets safe from any competitor. Learn more about our grow room services here.
Large Scale Grow Rooms - Industrial
Industrial grow rooms need a lot of supplies and equipment. Typically, larger operations are found in big, steel buildings with support sections and have many different rooms for different stages of growth.
There are rooms to mother the plant and develop clones, before they're hung in dry rooms that have micro-controlled heat and humidity levels. Large-scale buildings also have clean rooms to trim buds, weigh, and package them.
Industrial grow houses can support hundreds of cannabis plants on automated racks and trays as they advance in size. Industrial grow rooms also require a lot of upkeep. Warehouse1 can help provide equipment and a space-saving design for your commercial grow room.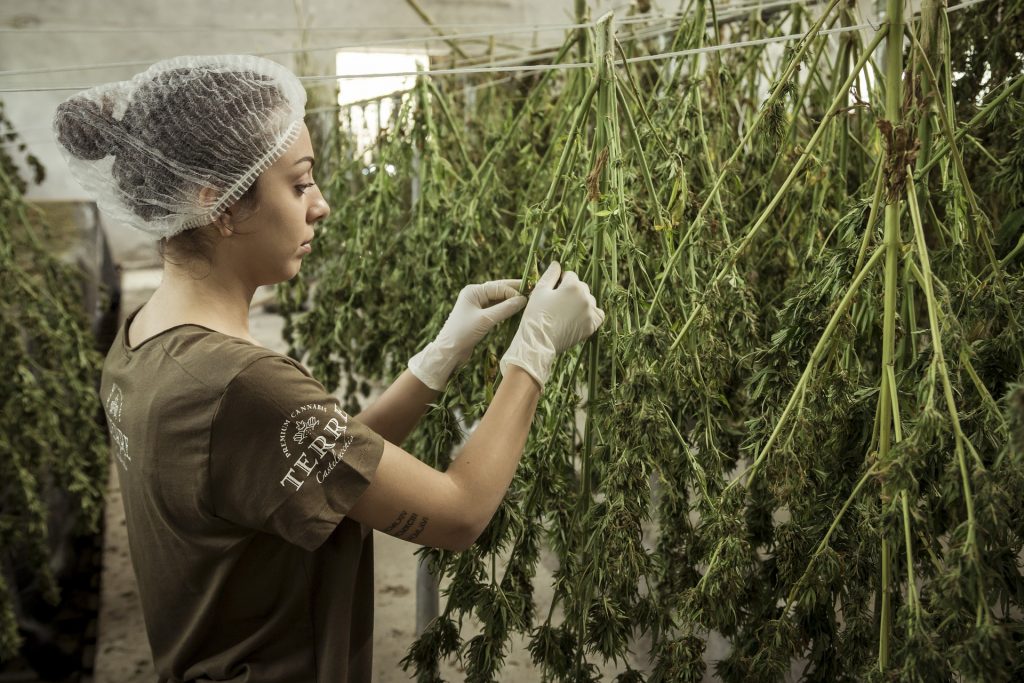 Grow Tents - Small Scale
If you are a small-scale grower, you may choose to grow in a spare room, closet, or a grow tent at home. Most beginners or people who grow on a small scale will use a grow tent, since it's the most convenient.
A grow tent has a sturdy frame made of metal poles and a covering to reflect light back to the plants while not letting it escape to other areas. The covering slides over the poles to complete the tent. It has zippers, and there are ports for ducting, electric cables, and grow equipment.
If you get a grow tent, be sure it will fit in your home space. Get one that's high quality, non-toxic, and leak-proof.
Indoor Grow Room Equipment Checklist
Here's a list of supplies and needs to consider for your space:
Racking stations
Trimming tables and storage
Grow lights
Fans and proper ventilation
Drying equipment
Temperature and humidity controls
Vertical racking
Grow systems
Packaging necessities
High density storage system
There are other general growing supplies you'll need like sprayers, timers, and gloves, which we've provided a list of below.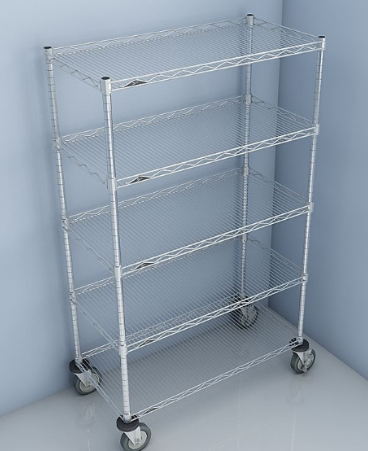 Racking Stations
For your seedling propagation, you may want a mobile wire racking station. It has casters with breaks, four tiers and it's stainless steel.
We also provide work tables of various sizes and utility carts.
Warehouse1 can help procure mobile wire racking stations - contact us to learn more
Trimming Tables and Storage
A trimming table is needed to complete the actual plant trimming process. This designated table space is used to keep everything organized.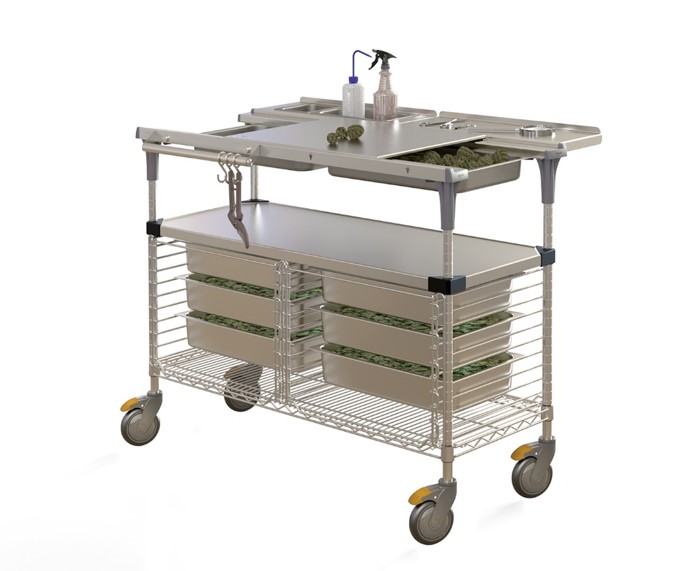 Warehouse1 carries Decarb Oven Tables, PrepMate trimming stations, work tables of various sizes, and custom designed tool storage carts to help with the trimming process. They are durable and easy to clean.
Proper Grow Lighting
For your home or industrial grow room, you'll need some good grow lights. Your plants can't grow without a decent amount of light.
Take the grow space of your room or tent and divide it by 50-75 w's to get the watts by square foot needed. But what type of lights should you get?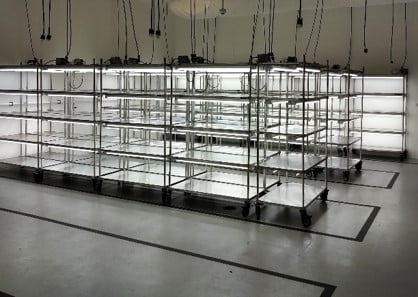 A few options include HD grow lamps, LED grow lights, and T5. Be sure to research and weigh out your options based on your business needs. You'll also want to invest in light reflectors, as they'll help you make the most out of your lighting system.
Warehouse1 can help you choose integrated light and wiring solutions for your clone and grow rooms. We carry five-tier lights that have conductive and certified wiring harnesses.
Fans and Proper Ventilation for Constant Air Flow
You need a constant stream of fresh air in your growing environment. This air circulation will prevent stale air from accumulating, prevent stunted plant growth, strengthen your branches, and help with your temperature/humidity control.
Inline fans are a great option. When you run your ventilation system, exhaust from the top of the room and bring in cool air from the bottom. Have two oscillating fans pointed at the bottom, and don't take air from the same room you are exhausting stale air from.
Drying Equipment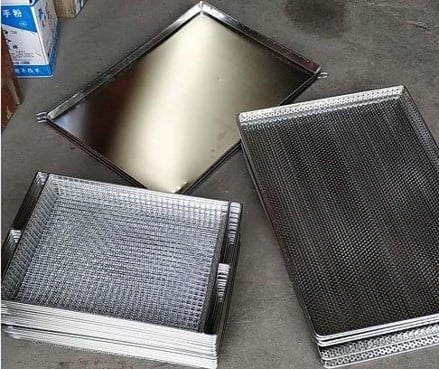 To help dry your plants, Warehouse1 carries drying trays and hanging drying racks. The trays are stainless steel, including the wire rim.
Each tray has a perforated bottom and sides of one centimeter of wire mesh. The rim is solid for easy cleaning.
The trays contain no galvanized wire, and hold up to washing.
Temperature and Humidity Controls
To make sure you have healthy plants, you'll want to be careful about the temperature and humidity of the grow area. You should measure these carefully and use a heater if needed.
The humidity should not reach more than 70% at its highest and temperatures should be about 65-80 degrees. For this, you need a thermo/hydrometer with built-in memory.
For the strong smells, you'll need a charcoal or carbon filter to scrub the particles in the air. And for the sounds of the high output exhaust and intake fans, you can install a fan muffler. You can also control fan speeds with a Speedy Bully Fan Controller.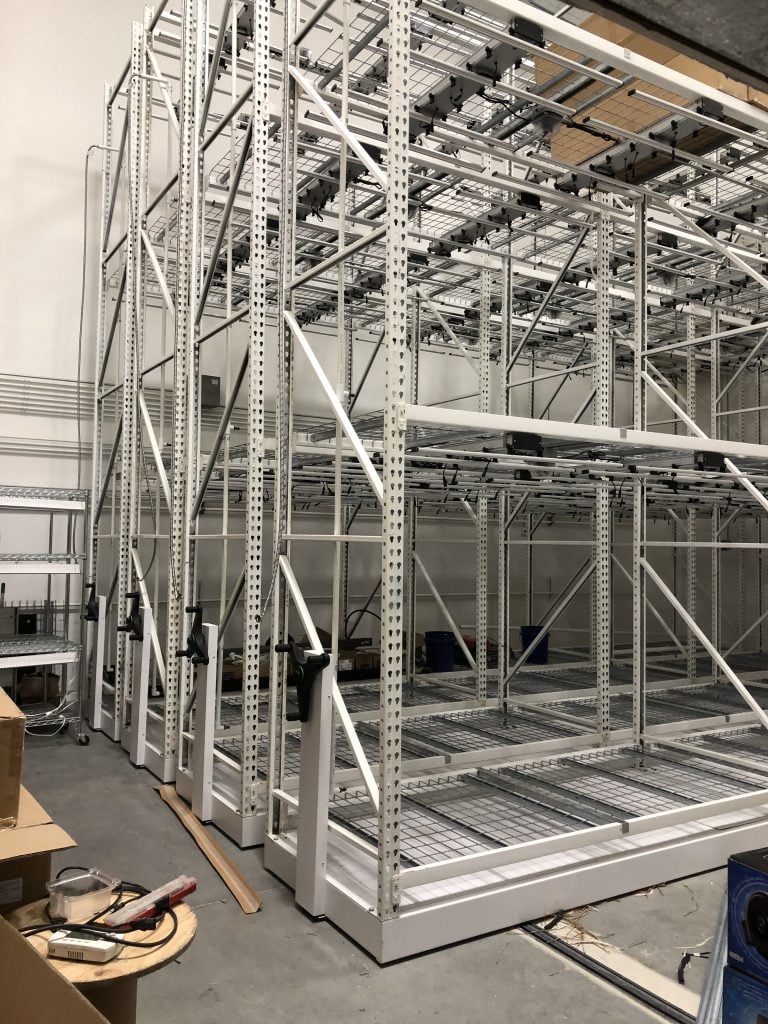 Racking
Warehouse1 can provide sturdy vertical racking for long-term support of your plants and accessories for your grow operation. The racking and bracing will provide stability and a large opening for lighting, ventilation and more.
Mobile aisle shelving is good for grow rooms as well, as it increases your storage space by 50%. With this system, aisles are opened for item access one at a time. Just turn the handle at the end of each row to open up the aisle and grab what you need off the shelves.
Grow Mediums
A growing medium is what you are growing your cannabis seeds in. It could be potting soil, coco coir, mineral wool, perlite, sphagnum, water, vermiculite, hardened expanded clay, and so on. You may also want to consider a nutrient solution for your plants. Each medium has its pros and cons. Do plenty of research and find what works best for you.
Packaging
For your packaging, having a mobile or stationary security cart and shipping packaging benches can help. Warehouse1 can help you choose carts that are best for your space.
High Density Storage Systems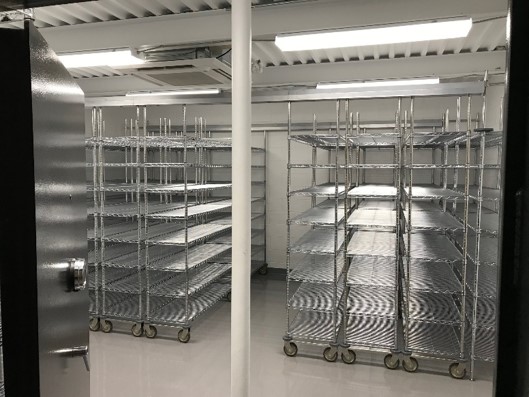 We can help you determine the best high-density storage solutions that will maximize your space. We carry high-rise perimeter shelving and mobile high-density storage systems so you can determine shelf location based on carton sizes. This will minimize the dead space in each area of your operation.
Other Necessary Equipment
Here is a list of the other needed indoor gardening supplies and equipment for your grow room:
Timers- To simulate day and night for your plants
PH meters- Measures the PH levels of water and soil
Pruners and trimmers- For trimming and harvesting your plants
Gloves
Spray bottles
Water cans
Fabric pots/containers
Balls of string- Can be used to support the plants or train them to increase yields
Duct tape- To fix injured stems, seal grow tents, labeling plants and to make ventilation air tight
Protective glasses/goggles
Bud trimming machine- To trim large yields
Airtight jars- To store the weed and cure it
Power strips
Design and Layout Services
Warehouse1 has the design experts you need to help you make your marijuana/hemp grow room the best it can be. We can help you create an efficient industrial grow room that maximizes your available space and has all of the necessary equipment.
Talk with our experts by calling 888-558-1830 or contacting us through our website.