Pallet Racks and Pallet Racking Systems in Tulsa, OK
Warehouse1 has a strong reputation in our hometown of Kansas City and across the nation. We're pleased to offer expedited delivery of our huge selection of in-stock material handling equipment inventory to clients in Tulsa and Oklahoma City.
From distribution centers in Tulsa to military facilities in OKC to businesses in the lake town of Grove, a variety of Oklahoma organizations can benefit from optimized pallet racking. That is exactly what the Warehouse1 team is able to provide. Our solutions maximize efficiency while also improving storage capacity.
The result? Affordable, organized storage systems that boast an incredible return on investment.
Check out our inventory of warehouse equipment today.
Check Out Our Pallet Rack Systems and Other Material Handling Systems
No two Oklahoma organizations have the exact same material handling needs. To that end, we offer many types of new and used pallet racks. We also provide several other advanced solutions meant to boost efficiency. These include:
How can we help with your next project?
We've Helped Many Happy Tulsa and Oklahoma City Customers
Warehouse1 has completed a variety of pallet racking orders and projects near Tulsa and Oklahoma City. These involve a wide variety of businesses and industries, such as:
Aerospace. Making the most of our in-stock inventory, we were able to install 650 pallet positions of structural cantilever racking for a top aerospace company.
Cannabis. Supporting one of Oklahoma's fastest-growing industries, we installed 550 pallet positions. This comprehensive project involved a lighted mobile aisle system, plus permits and engineered drawings.
Air Force base. We were honored to help a local Air Force base by installing a sophisticated pallet racking system with guide railing, multiple security cages, and an equipment relocation system.
Food distributor. Fulfilling the high-density needs of an Oklahoma food distributor, we installed pallet racking and flow racking to create 800 pallet positions. We also provided a mezzanine.
Parts distributor. Wire decking and column guards were central to this project, which resulted in 3,000 bin locations.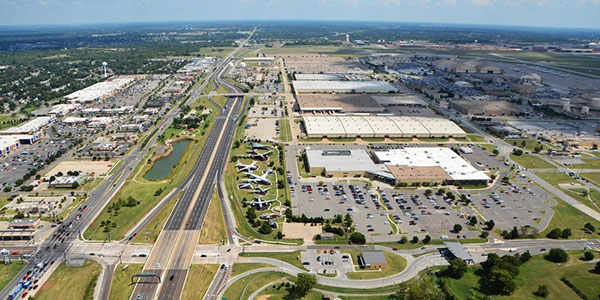 We're confident in our ability to provide excellent racking solutions at an impressive price. Don't take our word for it — our testimonials speak for themselves:
"If we need racking again, this is where we will go. Excellent." - Elizabeth C., Norman, Oklahoma
"Already have recommended them to others. People were great, fast shipping, price was good. Everything was perfect." - Kyle S., Edmond, Oklahoma
"We got what we needed in a timely fashion at a good price" - Steven H., Tulsa, Oklahoma
"I have always been very satisfied. They always take care of me" - Tim E., Oklahoma City, Oklahoma
"Those are good guys. I have been doing business with them for several years and have never had a problem." - Randy K., Sand Springs, Oklahoma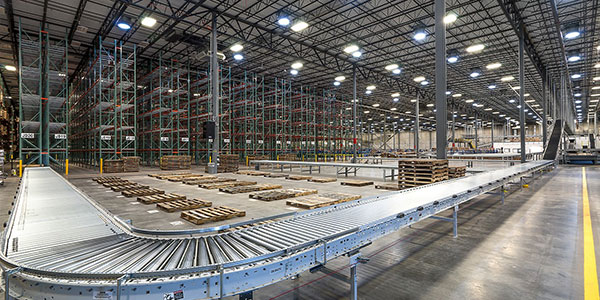 These are just a few examples of many delighted customers. We take pride in our ability to meet each customer's unique needs — and we're determined to maintain this exceptional reputation in Tulsa, Oklahoma City, and beyond.
Easy Delivery to the Tulsa Metro
At Warehouse1, we offer a vast selection of new and used pallet racks. These can be quickly, conveniently, and affordably shipped to the Tulsa area.
Freight Costs to Tulsa
If you're worried about the cost of shipping freight from our Kansas City location to Tulsa, you can rest easy: this typically costs about $975 for a full truck. If your needs are more modest, you can expect to pay about $750 in shipping for a half truck.
Warehouse1: Your Trusted Pallet Racking Resource in Oklahoma City & Tulsa
Our team at Warehouse1 is happy to accommodate all types of businesses in the Oklahoma City and Tulsa areas. Get in touch today to learn more about this exciting opportunity — or browse our selection online.