Omaha Pallet Racks and Pallet Rack Systems
Warehouse1 brings pallet racking solutions to clients all across the nation. If you're based in the Omaha area, you can choose from our huge selection of in stock inventory, which allows for quick delivery to your dock.
Our pallet rack systems and accessories are more valuable than ever to Omaha clients, as Nebraska's business community is quickly growing. Every area organization has storage needs from unique old market shops, the CHI Convention Center, Omaha Henry Doorly Zoo, to the distribution center facilities popping up around the Big-O. With an influx of new businesses comes greater competition — and the need for advanced solutions that maximize productivity and storage volume.
Pallet racks provide an efficient and affordable solution in which upright steel structures are used to store pallets of essential materials. We sell both new and used pallet racks, so you should have no trouble finding and implementing a system that fits both your needs and your budget.
How can we help with your next project?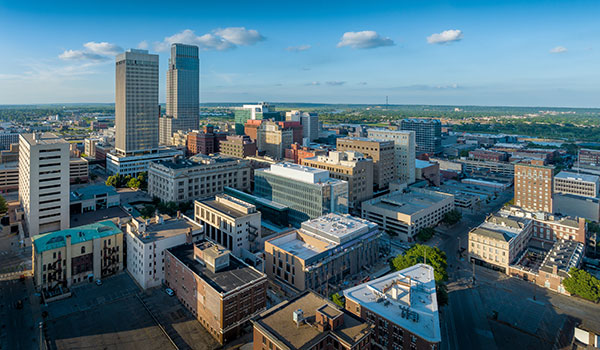 We Deliver Pallet Racks to the Omaha Metro
Warehouse1 is based in Kansas City, but we offer convenient shipping services for clients in several locations — including Omaha. We're pleased to provide a vast selection of pallet rack solutions, which you're welcome to check out in our online store.
Freight Costs to Omaha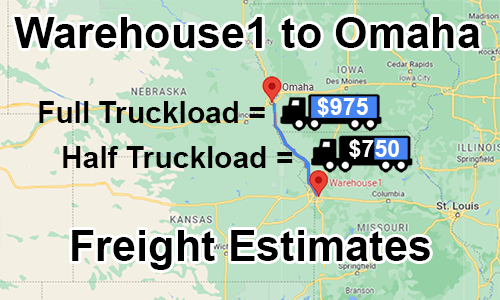 It's natural to be concerned about freight costs, but you'll be happy to discover that these are quite reasonable. You can expect to pay approximately $975 for full trucks (or $750 for half trucks) that run from our Kansas City location to Omaha.
Buy Pallet Rack Accessories
In addition to the pallet racks themselves, we offer a variety of helpful accessories. These include:
Wire Decking
Pallet supports
Floor mounted column guards
Column mounted column guards
Safety clips
Row spacers
Wall ties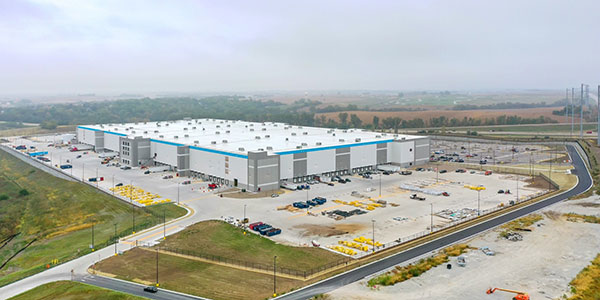 Omaha Pallet Racking Systems Consulting
Warehouse1 pallet rack systems cover every approach and category. We understand that these solutions need to be tailored to the unique needs of each Omaha business. Top options include:
Drive-in
Push back
Selective
Double deep
Cantilever
No single pallet racking solution is ideal across all facilities. The right system can dramatically improve efficiency and storage volume, so it's important to choose carefully. Warehouse1 can assist with this. We offer consulting services and provide valuable insight into modern material handling strategies.
Warehouse1 success stories abound in the Omaha area. Examples include:
Skincare, Hair & Beauty Products Retailer. Our in-stock inventory allowed us to bring a brand new mezzanine system to this express spa business, as well as 250 pallet positions and over 8,000 SKU locations. This retailer's new setup includes bin shelving, push back pallet racks, and flow racks.
Wireless and Telecommunication Systems Company. Our team installed an extensive pallet racking system encompassing 1,200 pallet positions and a mezzanine system.
Heating, Cooling, and Refrigeration Wholesale Distributor. A prime example of our ability to swiftly transform facilities, our work with this HVAC company was completed in just two weeks. Using our in-stock inventory, we were able to provide 800 positions of pallet racking.
Foundation Repair and Waterproofing Contractor. Again, we accomplished a turnaround time of two weeks as we worked with this contractor in Omaha. We both provided and installed 400 positions of pallet racking from our in-stock inventory.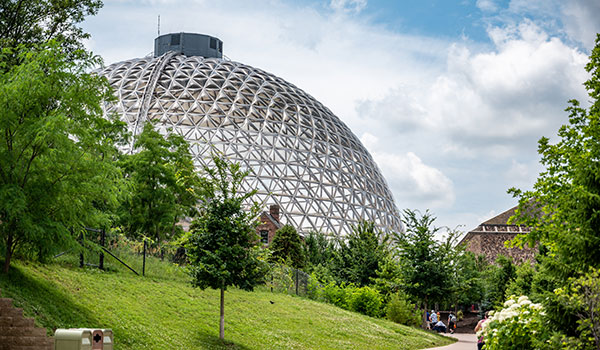 You can also check out our testimonials from happy customers around Nebraska.
"Always a great group! We'll continue to use them and have worked with them for a long time." - T.J. S., Omaha, Nebraska
"They came through for me when I needed it. They went out of their way to get something shipped for me in a short period of time. I appreciated it." - Doug O., Lincoln, Nebraska
"My salesperson was very helpful and courteous and did a great job." - John G., Scotts Bluff, Nebraska
"Scott was phenomenal. He got back to me right away." - Patty S., Fremont, Nebraska
"Quick on response, got it on time. Anytime I need anything they get me the information I need right away." - Troy S., La Vista, Nebraska
Shop Pallet Racks Or Contact Us To Learn More
Warehouse1 accommodates a variety of enterprises in and around Omaha. Contact us today to learn more about our pallet rack systems and other material handling solutions. We'd love to discuss your situation and provide targeted insights to help you select the perfect pallet rack setup for your Omaha area facility.