Automotive

Warehouse1 carries a large number of products that are necessities in the automotive industry whether you're a small auto repair shop or a large scale production operation. Our deep inventory and small business mentality will ensure that you get the best deal with the best customer service.
Testimonial
Repair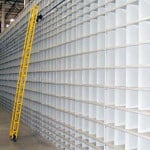 Bin Shelving allows you to keep the many small parts used in vehicles separated and well organized. They can be designed to meet your needs by having no dividers and using metal shelving or with dividers separating the bins.

Boltless Rivet Shelving easily transforms into a wide variety of units that are easy to assemble. Boltless Rivet Shelving can turn into Tire Storage, Heavy-Duty Parts Storage, Work Stations, Mezzanine Systems and more. In addition to its versatility, this shelving is one of the most cost efficient on the market.
Manufacturing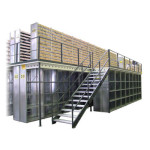 Shelving Supported Mezzanines provide an additional level of storage space for locations that need more room, but don't have the floor space. Additional shelving can be added on top of the mezzanine and several add-ons are available to maximize efficiency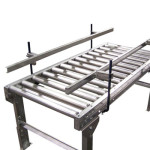 Conveyors allow parts to be quickly moved throughout an automobile manufacturing plant to increase productivity. Several types of conveyors exist that can move palletized inventory, large parts and even small individual items.
Save With Used
Warehouse1 wants to help you cut costs and make your company as profitable as possible. A great way to achieve that goal is purchasing used material handling products. Buying used inventory can save you up to 60% on individual items, and those savings add up when piecing together a full warehouse/distribution center/manufacturing facility. Also look into our Equipment Buy Back Guarantee and discover how we help companies grow by reducing the cost of expansion.